Best Snapchat Alternatives – Apps Like Snapchat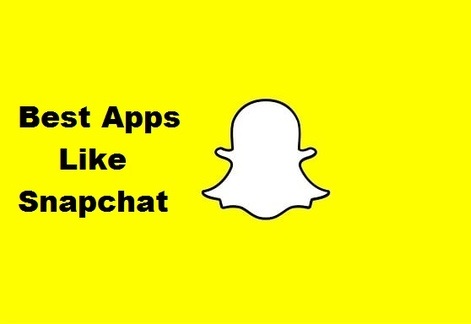 Best Snapchat Alternatives – Apps Like Snapchat |Similar Apps Like Snapchat
Social media is widely used today, and because of Snapchat, which lets you upload a self-taken shot, add filters to it, and share it with the public, taking selfies has become popular among most teenagers and young people. It might assist you in making new acquaintances and gaining supporters.
However, some users are seeking capabilities that Snapchat does not currently offer. It can be that they are no longer satisfied with Snapchat or have become bored with it.
As a result, we'll demonstrate the top Snapchat substitute for you, complete with a variety of looks and interesting features. See websites and apps that are similar to Snapchat in the sections below.
Instagram – Apps Like Snapchat
Each and every one of us is familiar with Instagram as a photo-sharing platform. It can also be a great substitute for Snapchat, though. In addition to having built-in camera filters that users can choose from, Instagram also boasts Snapchat-like "story" and "Live" features. Most significantly, Instagram now has the ability to make text, photographs, and videos disappear; this distinguishes it from Snapchat.
Advantages
It offers high-quality pictures and enables users to add numerous photos and videos to its database.
Downsides
Lacks face templates and has few filters.
TikTok – Apps Like Snapchat
One of the funniest and most engaging apps available is TikTok. It is one of the few apps that fiercely compete with others like Snapchat, Instagram, and Facebook.
You can create short video using this app in a variety of genres, such as comedy, beauty, culinary, dance, etc. On Snap, there are a ton of creative face filter choices, stickers, and effects. Snapchat introduced 'Spotlight,' that is its own short-form content platform, by borrow inspiration from TikTok.
Although users use TikTok to share ordinary events from their lives, it is best known for its viral videos and dancing videos. TikTok is undoubtedly as entertaining, user-friendly, and creative as Snapchat, despite not being very similar to it.
Wickr Me- Apps Like Snapchat
You can also use Wickr Me as a Snapchat substitute. With the use of this software, users can communicate with a friend or a group of friends via voice calls that are encrypted, voice memos, chats, and the sharing of videos and images. Moreover, using this app does not require a phone number or email address.
Additionally, Wickr Me offers exclusive video filters, stickers, and images. Although it may not be as well-known as TikTok, Instagram, or Snapchat, its security function is excellent.
Facebook Messenger – Apps Like Snapchat
Facebook Messenger is a viable option if you want to do more than just talk and share filtered images or videos. You can communicate anyone in your network using the app, which is compatible with Android and iOS mobile devices as well as the web.
Unlike Snapchat, which doesn't let you connect with people in your contact list, you can search and communicate with contacts or acquaintances even if you don't know their phone numbers.
You can send messages, emoji, gifs, stickers, media files, and other basic chat functions with the app. You can even take your own pictures and videos using the camera and filters. To gather suggestions or opinions, you may also quickly build polls
Plus, Messenger may be used without a Facebook account. To communicate with other users, simply register using a phone number. You can use Messenger to chat with your friends and other Messenger users if you have a Facebook account.
Additionally, Messenger allows you to play games, share music, watch videos, and more.
Kik – Snapchat Alternatives
Kik is a messaging app that is primarily used by young people, similar to Snapchat. To use the app, all you need is a username; there are no lengthy sign-up processes or phone number links required.
By utilizing the camera on your cellphone to scan their particular Kik QR code, you can friends and loved ones. Kik provides a simple and entertaining interface from which you can engage in conversation and play games in chat rooms.
Similar to Snapchat's millennial and Gen-Z users, Kik provides a platform to promote young users who are typically between the ages of 13 and 24.
Snapchat is less complete than Kik. Emojis and colorful stickers are provided for a dynamic and enjoyable experience.
Telegram – Apps Like Snapchat
On the list of the top Snapchat alternatives is Telegram. It does, however, share many traits with Snapchat. It contains a conversation feature and a self-destructive image. Even better, you can make a voice and video call to your friend. There are a ton of creative stickers available here. Although no photo filters or face filters.
However, this software enables you to participate in a variety of communities. On Telegram, you only need someone's username—unlike WhatsApp, where you also need their phone number—to add them.
Even on Windows and Mac laptops, you may use your favourite browser to access Telegram. Similar to WhatsApp, it is a messaging service. If you're seeking for a messaging network with Snapchat-like features, the app is easy to use and a great choice.
Clipchat – Snapchat Alternatives
Clipchat is an alternative Snapchat substitute that works similarly to Snapchat. Due to the fact that it contains practically all of Snapchat's features, including photos and videos, some reviews have claimed that this app is a clone of Snapchat. While sending or receiving messages, Clipchat is faster than Snapchat and has a superior user experience. Additionally, users may quickly look up friends using their login, email, Facebook, and other details. This application is for you if you generally enjoy how an interface looks on the surface.
It has an awesome interface, but screenshots are not allowed.
Downside
Unlike Snapchat, the app does not support the addition of drawings.
Marco Polo – Snapchat Alternatives
Another one of those undiscovered treasures with Snapchat-like features is Marco Polo. You can send and receive messages from their family or friends with this app. This app stands out since it doesn't save or gather any user data for marketing purposes. Use this app if privacy and security are your top concerns.
Like Snapchat, Marco Polo lacks a self-destructive function. Meanwhile, it has a user-friendly layout, so if your privacy is important to you, you should give this application a try.
Additionally, free one-on-one phone and video calls to other Signal users are available. These calls are encrypted just like other messages you send using the app.
Signal – Apps Like Snapchat
Signal allows you to communicate with others in groups or one-on-one chats by sending them images, texts, documents, videos, and voice messages. Your ability to add individuals to a Signal group is unrestricted.
End-to-end encryption is used by the app to protect all of your communications, and it also gives users the ability to give discussions an expiration date, similar to Snapchat's self-destruct function. You cannot recover messages once they expire.
Viber – Apps Like Snapchat
Another messaging app like Snapchat that has a significant monthly active user base is Viber. The software combines text messaging and media with free phone or video calling for users outside of Viber, something Snapchat doesn't provide users with this offer.
Without making calls, you can communicate with people one-on-one, host large groups, and send voice or video messages. When you're too lazy or preoccupied to type, this works best.
In order to make the chats more engaging, Viber also features a built-in QR code scanner and lets you send stickers and GIFs. End-to-end encryption is also included for all chats, but for increased security, you are given private keys to share with your contacts.