Dropbox App – Download Dropbox App for Android, Windows, and iPhone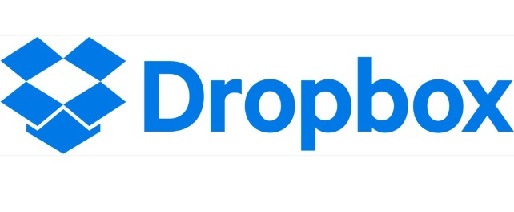 Dropbox App is a great option for you. If you're looking for a mobile or desktop app, that allows you to organize and manage your business and personal files? Dropbox is basically a cloud storage server that is perfect for such purpose.
Dropbox is a cloud storage service that allows you to save and transfer data across many devices. Dropbox links allow you to share files and folders with others without having to send huge attachments. Dropbox provides a free plan with 2 GB of storage. Apart from the website, this cloud service platform also offers a desktop, Android app, and iOS.
However, Dropbox has a 2 GB free storage package. With a subscription, you may extend your storage to up to 3 TB. It is one of the most well-known and well-established file hosting services. Moreover, there are numerous competitors, including Microsoft OneDrive, Box, Google Drive, and Sync.
What is Dropbox App?
Dropbox App is a file management app that lets you organize all of your files on your smartphone into a single folder. It allows you to upload files to the cloud and share them with family and friends. This application also assists in backing up and syncing documents, photographs, videos, and other items to your cloud storage. You can also access all of your files at any time and from any location by using the Drop Box software on your Windows, Mac, Linux, or mobile device. You may also use the Drop Box App to access your Gmail email. Meanwhile, for an overview of the App's features, see the outline below.
Is Dropbox App Free?
Dropbox has apps for Android, iPhone, iPad, and Windows devices. Dropbox apps is free and allow you to do the following: Like send links to your files via email, text messaging, to another app. Connect your personal and office Dropbox accounts if you use Dropbox Business for easy but separate access.
Features of the Dropbox App
It gives you offline and online access to any file in your account.
The service also saves a versioned history of your data so you can restore them in the case of a virus or attack, or even accidentally delete them. The free version allows you to recover files for 30 days, while premium version allow you to recover files for up to 180 days.
Files from your camera roll, such as movies and photographs, are automatically uploaded to your cloud storage.
You may also share movies and images using this app.
It allows you to scan documents, receipts, and other items with your mobile device and convert them to high-quality PDF files.
You may also quickly transmit big files via the Dropbox share link on your smartphone.
Dropbox also provides collaboration capabilities like Dropbox Spaces, which allows teams to collaborate on projects together, exchange notes, and edit in real time.
Another feature of the Dropbox software is that it syncs files from your PC or Mac to Dropbox and then syncs them back to your computer. You may recover or restore deleted data from your cloud storage using this method.
How to Download Dropbox App
The App is completely free to download, and you can easily create and log in to your account using your device. The procedures for downloading the App on your desktop and mobile device are outlined here.
Dropbox Desktop App Download
It helps you Install Dropbox on your computer.
Open the web browser on your desktop.
Go to www.dropbox.com for more information.
Then scroll down and select Dropbox Desktop App from the drop-down menu.
You'll be sent to the download page after that.
Select "Download" from the menu.
Then, on your software, install, launch, and allow the App access.
Please keep in mind that the Dropbox desktop App download processes are only available for Windows, Linux, and Mac users. If you use one of these systems, you may download the App on your device by following the steps outlined above for the desktop download.
Dropbox for Android and iPhone
Dropbox Apps for iPhone and Android
Go to the Play Store or the App Store on your iPhone or iPad.
Then, on the results page, click the Install or Get option to get the Dropbox App.
On your Android or iOS smartphone, open and launch the app.
How much does Dropbox cost?
Dropbox basic service is free and offers 2 GB of online storage. Dropbox Plus costs $10 per month and provides an additional 2 TB of storage. Dropbox Professional is the most expensive tier, costing $20 per month and providing up to 3 TB of storage space as well as additional capabilities such as quick full-text search and a 120-day file history with versioning. Dropbox also offers corporate and enterprise editions with different prices.