How to Use the Feed in Microsoft OneNote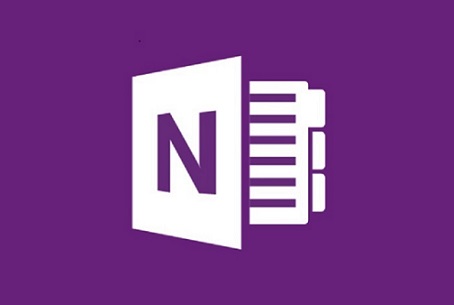 Image Microsoft
In OneNote, Microsoft provides a tool that looks like the feed you see when you log into a social media app. OneNote's feed gathers notes, displays page changes, and allows you to add Sticky Notes all in one place.
All About Feed in Microsoft OneNote
If you're utilizing your Microsoft OneNote feed, keep the following in mind:
OneNote for Windows 10, OneNote desktop, OneNote for the web, and OneNote for Android all support this feature.
The feed syncs notes from the same Microsoft account across all of your devices, including Samsung Notes, OneNote, and Sticky Notes.
In OneNote, open the Feed.
Fortunately, you can access your feed in OneNote with a single click. Click the Open Feed icon in the top right corner of the Microsoft OneNote window or screen.
This opens the right-hand feed window, which displays your most recent updates and additions.
How to Use Microsoft OneNote Feed
Although OneNote's feed is a fantastic way to check your most recent things, it provides more than just a brief glimpse at notes. You can change accounts, create and modify Sticky Notes, access a Microsoft OneNote page or a Samsung Note, and search or filter.
Switch Accounts on Microsoft
You may quickly move between several Microsoft accounts in the feed if you use OneNote with more than one.
Select your current account from the drop-down menu at the top of the feed window. "Sign Out" should be selected.
Select the account you wish to use at the bottom of the window when it refreshes, or click "Add Another Account" to link a different Microsoft account.
Add New sticky Note on Your Feed
Click the Open Feed button at the top right corner of the OneNote application window to bring up the Feed pane if it isn't already visible.
Click + Add a note towards the top of your feed to make a new sticky note.
You may enter and format text on your new sticky note while it is chosen, as well as add photos. Changes to your sticky note will be reflected in your feed automatically.
Click the Back button in the upper left corner of the sticky note to return to the OneNote feed. Your freshly made sticky note will display at the top of your feed when your feed reloads.
Open OneNote page.
In your feed, you can view OneNote pages that you've recently created or changed. This includes pages you've worked on, in other devices or on the web while using the OneNote app.
To open a page (block) in your OneNote stream, simply click it. You may also copy a link to it or delete it from your feed by right-clicking.
Create a Microsoft Email Account | Outlook.com
Open a Note from Samsung
You may sync Samsung Notes to appear in your feed if you use Samsung Notes on your mobile device. Click it on your OneNote feed to launch a Samsung Note. Click "Return" to return to your feed when you're done.
Filter your feed and search
You have two alternatives when you need to find a certain article in your feed. The search box on the top or the Filter options can be used.
Enter a term or sentence in the search box to search. With the word or sentence underlined below, you will see results.
Click the Filter icon and choose a type from the drop-down list to filter. You may narrow your search by OneNote Pages, Samsung Notes, or Sticky Notes. The All Notes option is the default.
When you're through with your feed, click the X on the top right or the Open Feed button (to deselect it) on the top right of the window or screen to shut it.