Amazon Affiliate – All You Need To Know About Amazon Affiliate Program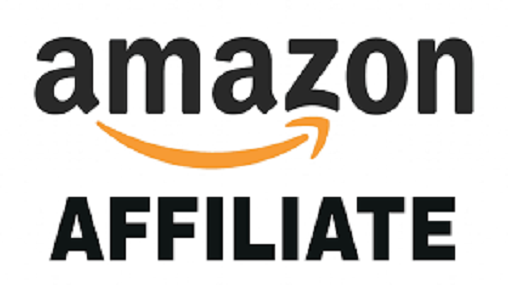 Being an Amazon affiliate is one of the things you'll need if you want to make money online. As an Amazon associate, you will receive a percentage of any purchases made on Amazon using your affiliate link. When you have a website or blog, this is typically useful. If you have a website or blog, you may earn extra money on the program.
Amazon created the Amazon Affiliate program. As a result, if you wish to become an affiliate, you'll need an Amazon account. Apart from the money you may make on the platform, there's a lot more you can get out of being a member of this program.
What is Amazon Affiliate program?
The Amazon Affiliate program, often known as Amazon Associates, is a type of affiliate marketing. Being an Amazon Associate is completely free for website owners and bloggers. They use links to promote Amazon.com items on their sites.  They earn referral money when someone click on the links and buy goods from Amazon.
What is affiliate marketing?
Affiliate marketing is a marketing strategy in which a specialized website owner is given the option to establish their own unique product connections through an online store (called affiliate links). The website owners are required to advertise the link in exchange for a commission when someone clicks on the link and makes a purchase. You only get paid as an affiliate if your link is utilized in a purchase.
If you currently have a website or blog and your content allows for product references, affiliate marketing may be a good fit for you. If you have a recipe blog, for example, you may include product ingredient link/URLs.
Meanwhile, you may earn money by combining affiliate selling and product selling.
How does the Amazon Affiliate program work?
Associates earn commissions in the Amazon Affiliate program by generating unique product links, marketing the links on their website, and driving referral traffic back to Amazon. This is how it works:
On the platform, website owners register an Amazon Affiliate account.
Amazon assigns a unique Associate ID to each website owner.
Associates can begin generating affiliate links in their Amazon portal after their application has been accepted.
The links are subsequently placed in blog posts or other areas of the affiliate's website.
The associate receives commission when someone clicks on the link and makes a purchase.
Types of affiliate marketing
Affiliate marketing is classified into three types they are as follows
Pay-per-sale: In this sort of program, the company pays an affiliate when the affiliate refers a client who purchases from the company. Some merchants pay a flat fee each transaction, while others, such as Amazon, pay a portion of the sale.
Pay-per-lead: This sort of program compensates affiliates depending on the number of customers the merchant's website that leads or provide the necessary information via a link.
Pay-per-click: In this setup, the affiliate gets paid depending on the number of visitors who arrives at the company's website through the affiliate link, and the affiliate is paid not minding whether the visitors complete a purchase.
How much does the Amazon Affiliate program pay?
Depending on how many Amazon recommendations you produce, you can earn anywhere from $100 to $20,000 through the Amazon Affiliate program. The Amazon Affiliate program works on a commission basis, which means you'll get paid a percentage of every transaction you make.
Depending on the product type, the commission rate varies. For example, if you operate an automotive blog, each sale can make you 4.50 percent. If you sell three $1,000 vehicle components in one day, you'll make $135 on those three deals. You'd make $1,350 per month if you sold the identical thing 30 times every month.
Benefits of Amazon Affiliate Program
Do you have any reservations or doubts regarding the benefits of participating in this program? Then you should certainly have a look at some of the advantages listed below.
Amazon is very supportive of you as a member. Let's assume a visitor to your site clicks on an affiliate link and adds an item to their shopping cart. If customers become disheartened after shopping and decide to quit it, Amazon will send them an email encouraging them to return and finish what they began.
It is secure and reliable.
You can make limitless amount of money.
It is a strong platform that is well-known all around the world. When people come across an affiliate link to a product they've been looking for, they're more likely to click on it and purchase the item.
How to Become an Amazon Affiliate – Amazon Affiliate Sign Up
The procedure is straightforward, but you must first create an Amazon account.
Create a website or start a blog.
To join Amazon Associates, go to the Amazon Associates webpage and click the "Sign Up" button.
Fill up your account details.
Enter the URL of your website.
Enter the ID of the business you want to visit.
Describe ways you refer people who visits your website.
Select a payment method.
Create your affiliate links for Amazon.
Sign up as an Amazon Associate
Read Also >>>>>>> Benefits of Email Marketing – 8 Advantages of Email Marketing