How to Create Facebook Avatar with Ease -Make Your Own Facebook Avatar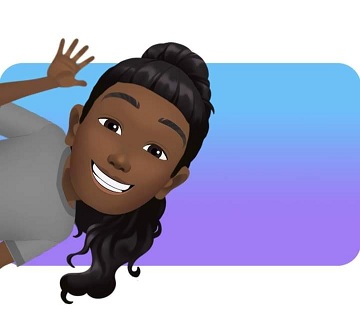 How to create Facebook avatar for free, is just a new way to express your emotions in a cartoon format. You can show expressions like sadness, happiness, angry faces, thumb up and other emojis. It's a lookalike of yourself-face, hair or even your clothes to make a comment or send stickers during a chat and updating your stories.
The Facebook avatar was launched in Australia, the US, New Zealand, Europe and Canada before it was recently spread around the globe. Apart from using the Facebook avatar to express yourself, send post or comments. Meanwhile, you can also use it on your Facebook Messenger, games, and even export it to other socials-Snapchat, Instagram and Twitter.
Basically, this emoji Facebook avatar 2020 can be use on WhatsApp platform, even as a profile picture or WhatsApp stickers, likewise on your PC. How to make Facebook avatar on desktop is almost the same process.
Read Also>>>>Facebook Bitmoji – Facebook Bitmoji-Like Avatar
How to Create Facebook Avatar
Here are some steps to follow to create your own Facebook avatar profile picture
Be sure that your Facebook app is updated to the latest version
Use your iOS or Android phone to open your Facebook app, click on the 3 horizontal lines in the bottom-right of your screen
Scroll down gently and Tap on 'See More' thereafter click on 'Avatar'
Click on 'Next' then 'Get Started'
Select a skin color and click next, then choose the hair style and color, shape of face, nose, body, eye and color. Similarly, check your makeup and eyebrows(for ladies) and outfit that suit you; then you create your lookalike avatar.
After you have created your avatar and you are satisfy with what you are seeing; then click on the check mark just at the top right of your screen
Once the loading is over, click on 'Next' and then 'Done'
You can share on your Face book feed or even set it as a profile picture
Note:
If you need to make changes on your avatar; click on the pencil icon and you can adjust anything you want to change.
To use your Facebook avatar on a chat or comment, you will click on the smiley face icon on the right hand side of the post you want to comment on; then your avatar will automatically pop for use.
Hope this tips helps? Please endeavor to leave your comment below.