How to Set Up Yahoo Mail to iPhone – Yahoo Mail on iPhone not Working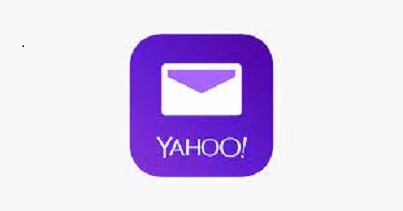 Yahoo Mail not Working on iPhone
What a simple method on how to add Yahoo Mail to iPhone. In other to enjoy efficient and faster access to your Yahoo email messages.
Yahoo Mail app for iPhone is different from that of android. It is important to note that iPhones come with pre-installed Yahoo mail app. However, using it on this state means that one cannot have access to advanced features available on the yahoo mail app. However, download Yahoo mail app for iPhone or you can either add Yahoo mail account on your iPhone mail app.
Moreover, you are at liberty to add other email accounts to use in sending and receiving mails by simply going to iPhone yahoo mail settings.
How to Add Yahoo Mail to iPhone
Pre-installed apps like Gmail, Yahoo Mail, and AOL help manage and access all email accounts in one's device. Also, one can unsubscribe to services straight from the app, and even view other features like Deals, Travel, People, and the likes.
To set up the Yahoo Mail app download on your iPhone device, you are required to provide your mail address and/or password.
Consider these steps–by-step guide
Open your iPhone settings.
Then click 'setting Password & Accounts'.
Kindly tap 'Add Account'.
Click 'Yahoo' then input your account details.
Next, switch on the Mail toggle switch.
Lastly, you may enable or switch on other features such as, Contacts, in other to sync it with your email account. Then Save. Automatically, your email account will start to sync your contacts with your iPhone device.
How to Download Yahoo Mail App for iPhone
This is an alternative method to setting up the Yahoo Mail app on your iPhone. With little to no hassle, visit the iTunes app store.
Using the search engine, locate the app.
Tap 'Get'.
Do not close unless the installation is complete.
Then open the app, and sign in with your email address and/ or password.
Finally, check your messages.
I agree this is more concise and straight to the point. But you are at liberty to use any preferred method. What's stopping you from trying it out today?!
Reason why Yahoo Mail not working on iPhone?
Many at times Yahoo mail usually stop working always ensure you clear cache files and cookies from your account. If the same problem persists then you will remove Yahoo mail account from IOS mail and reset the account manually on IOS Mail using Yahoo IMAP Settings
Read Also>>>>How to Great New Yahoo Email Account
There are two proven ways to add email accounts you intend to use. They are :-
Using iOS automated settings
Manually using IMAP settings
How to add Yahoo Mail account using the iOS Automated Setup
Please note that this option is available only to newer versions of the iOS.
Open the iOS Settings app with your device
Tap Accounts & Passwords.
Click 'Add Account.'
Click 'Yahoo.'
Proceed to enter your Yahoo Mail address and along with the password, then Sign in.
How to add a Yahoo Mail account using IMAP settings
Well, it's important to state that this process is meant for older versions of the iOS. The reason is because the older models do not support the automated setup.
Steps to follow when adding a yahoo mail account using the IMAP
Open the iOS Settings app.
Click Accounts & Passwords (or Contacts, Mail, Calendar on older IOS devices).
Tap 'Add Account'.
Click on 'Other'.
Then input your email address and password, and click 'Next'.
Input your IMAP settings for incoming and outgoing servers.
Enter your email address (required for the user name), then tap 'Next'.
Please ensure that "Use SSL" is on, and "Server Port" is 587, then tap Done.
Update fetches settings to get notifications on time.
Certainly, with this procedure you can access your email when you Sign into your yahoo account. Finally, if you don't have an account sign up for a Yahoo mail account.