Xoom Money Transfer – How it Works | Xoom Reviews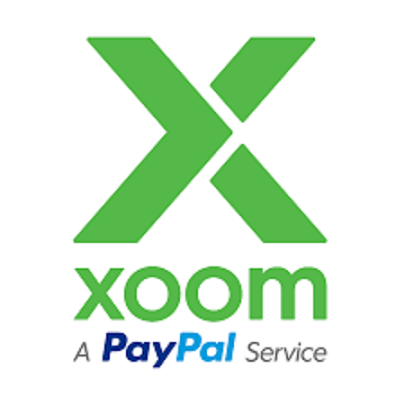 Xoom is a substitute for Western Union and Money Gram. It is a remittance money transfer service that entered into the money market in 2001. They are globally recognized money transfer service providers to about 131 countries in the world; with an excellent customer service relationship.
Xoom has it headquarter in San Francisco. It was established in 2001 with its office suited in Guatemala City. It was acquired by PayPal in November 2015. Xoom is now a PayPal service for electric transfers. You can use Xoom to send money from the United States, Europe, Canada, United Kingdom, Italy, Argentina, Brazil, Germany, Mexico, France, and the Philippines.
Similarly, you can carry out your transaction using your bank account, credit card, or debit card to make this online transfer to any country you want to send money to. You can send it in to the bank account, mobile top-up, or you can pick it up as cash. Xoom also does home delivery, hence it can be delivered to the recipient address.
How Does Xoom Work?
Clients can carry out the transaction by doing the following, first is to download Xoom app on your android, iOS, or go to Xoom.com
Sign up for a free account
Fill the required details in the form (country, amount, delivery mode)
Recipient details-Full name, address, bank details
Payment information-Bank account, debit or credit card
Assess the detail and then confirm the transaction
With the above process, you can successfully send money to your business associates; family, and friends without any form of delay using your mobile phone or computer. It is important to note that for the recipient to receive the money you are sending; they must have a Xoom account also and they can receive it in their local currency or the U.S dollars.
The Cost of Transaction
The service charge varies from country to country. Any transaction made from a U.S account is done at a lower price; however, this will take about four working days for Xoom to receive the cash from your bank. When you use a credit or debit card the fee is a bit higher but the transaction is faster.
Moreover, Xoom gives a fee and exchange rate calculation to assist their clients to know the total cost of transfer and how much the recipient will receive; this calculation is based on the current exchange rate.
Benefit of Xoom
Apparently its benefit is in the price, it gives a lesser price on international transactions than Western Union and Money Gram. They make their money through transaction and currency exchange fees charged when they receive other currency that is not U.S dollars.
Another benefit is that they guarantee their clients of the safety of their money, and also protect all their data to avoid any form of fraud and money laundering.  It is regulated by the U.S federal and state governments. You can also get back your money in full if the transaction was not successful-the recipient did not receive the money sent. Xoom will always update you and the recipient of the transaction by sending an SMS or email to you. It has a 24/7 customer care service that will answer any of your questions.
Disadvantage of Xoom
The problem with Xoom is that lots of people criticize their extreme carefulness prolong the processing time. The customer service care unit receives lots of complaints from clients emphasizing delay of funds transferred to them. Xoom's representative asks so many unnecessary questions even at the point of demanding for extra proof of identification like bank statement which is considered not necessary.
Certainly, they are only trying to avoid being used for money laundering or indirectly financing terrorism. Furthermore, they don't accept cash transactions it has to go through an account.
Finally, be rest assured your fund is safe and guarantee's money back for a failed transaction.