How to search People on Facebook – Facebook Search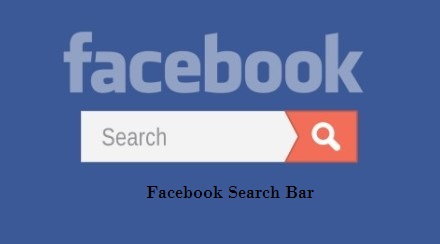 There is a lot to do with Facebook search engine and one of them is How to search people on Facebook. You can search all posts such as, news, events, celebrities, lifestyles, fashion, games, videos, and you can also shop using the Facebook search.
However, it is sometimes difficult and frustrating when you are searching for important issues or topics on the web and you don't seem to get that information. Facebook search is quite different from the normal or regular Google search we know and it is often underrated but it is a superb search engine at our fingertips.
Basically, information as we all know is ''Power''. There are steps you need to search out information's that you seek on Facebook.
How to Search People on Facebook
There are several ways on how to search people on Facebook it can be done using the following means:
Search people on Facebook with only name – Go to your Facebook search and enter only first name, followed by other names to narrow the search of a friend or colleague.
Find people on Facebook by phone number – type in the phone number and click on the search bar, if such a number is added to the Fb account the name will appear immediately.
Search someone on Facebook by where they work – type the name of the company or employer's name; they may be friends with the employer on Facebook.
Search friends by location – simply enter hometown or city where your friend is living.
Search friends by school – find by entering the school/ colleges he or she attended.
Facebook Profile Search
What you need is to type in the keyword that you are looking for, and then the result will pop up automatically in order of how you type in the letters. For instance, searching for a friend's name, a company, a football club, grocery stores, it will bring up all that is related to your search.
You can use the Facebook filter on the left side of the tools bar. There are five filters you can choose from:
Posts from: this is post from you, group or friends.
Post type: this is either posts you have seen or all post.
Posted in group: this is getting to see post from any group you belong to, or the group you are searching for.
Tagged location: you can view any location or a custom location
Date posted: this is to get the day; week, month or year the particular post was posted.
3) You can also search for what others or your friends liked. For instance, you can search for phones, fashion, celebrities, your friends liked. Click on the subject that interest you and hit on enter, Facebook will give you a list of results that you are looking for and also other related stories.
Search for photos and videos
Search for photos or videos, it can be that of friends, celebrities, places, events happening around with time and date. This will link you to what you are looking for. You will also see the rating sessions and view other people experiences or comments about the videos, events, photos, clubs, famous celebrities, and a whole lot of other things you have interest on.
Search for job opportunities on Facebook
Yes! You can search job opportunities on Facebook by simply typing job appointment in your location in the search box and it will pop up. Go through each one and see the one that matches what you are looking for; and you can apply to the company directly from your Facebook- click on the link and fill in the necessary information required by the company.