Microsoft Edge Chromium – Edge Chromium Download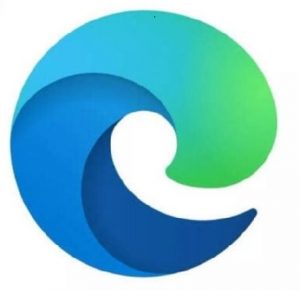 Microsoft Edge chromium-browser is ready for download; it's faster, safer, and better.  Browsers are not only measured by how well it can perform as a stand-alone service; rather because they connect to lots more functions.
The main function is to interoperate, so any kind of browser that will only work on some websites perfectly well living out other websites is suboptimal and will be out of the box or picture.
Basically, interoperability is the key which means that either you are doing it well or you're not a good choice. Moreover, the more features of a browser attract you to it, and not exactly the browser to a web as this enables you to determine how it works.
Microsoft has differentiated that moves by going ahead to adopt Chromium and relayed their IE compatibility to regain their lead on interoperability. Similarly, they have created some competitive additional advantage by concentrating on features that will likely appeal to its users and enterprises.
Microsoft Edge Chromium now takes care of interoperation problems that overwhelmed the old Edge browser to become a thing of the past as they adopt Chromium on their new Edge Browser. The product is just amazing as it represents what may be termed as the best manner to showcase what you can do and still maintain quite a number of markets.
New Microsoft Chromium –Edge Browser Download
The new Microsoft Chromium-Edge browser is now available for download; users of Windows 10 get it automatically via windows update. Download Chromium Edge browser now since it's available on windows 10, windows 8, windows 8.1, windows 7 iPhone, macOS, iPad, and Android device.  On the other hand, Microsoft has promised Edge browser in Linux in the near future as Chrome runs on Linux.
Microsoft Edge Chromium Released Date
The new Microsoft Edge Chromium-based was actually released on 15th January 2020. The privacy and security features are best in class with its compatibility for websites and extensions. Download the browser as it's compatible with all versions of Windows, Android, and macOS are more productive and secure it free.
Features of Microsoft New Chromium Edge Browser
To support read-aloud of all PDF files
Enable sync between devices of an installed browser extension
Add the ability to ink web pages
Enable syncing of browsing history in between devices
Make Edge available on Linux
Fast browsing experience which is the most important aspect of a browser
A balances privacy setting that will block trackers from your sites
Import content from a current browser without mingling the formatting
What are the Different between Microsoft Edge and Internet Explorer?
Microsoft Edge browser is an app with big features; it has a good security system and provides web pages faster when compared with internet Explorer. Looking at the new Microsoft Edge browser they have better features and delivers fast without much customize options you will experience in internet Explorer.
Conclusion
The new Edge Chromium is really gaining ground since it has a significant productivity impact on users. Most importantly user's security is safe. It's well compatible with Google Chrome extensions; there is room for further improvements to incoming updates.