Twitter Sets Daily Limit On Number Of Tweets You Can Read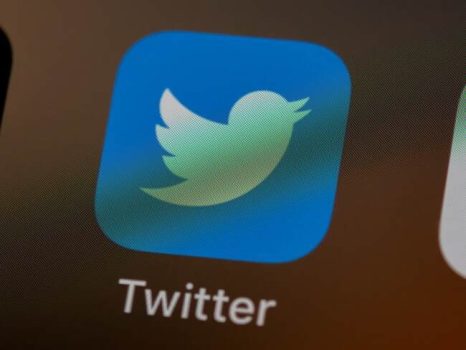 Twitter Sets Daily Limit On Number Of Tweets You Can Read
Twitter is now limiting how many tweets users can read in a day, according to Elon Musk's announcement.
Verified users are currently limited to 6,000 posts per day, while unverified accounts are only permitted to access 600 posts per day. Only 300 can be read each day on recently created, unverified accounts.
These restrictions will soon alter, but they won't be completely eliminated. According to Musk, verified users will be able to access 8,000 tweets daily, While 800 for unverified users and 400 for newly unverified users.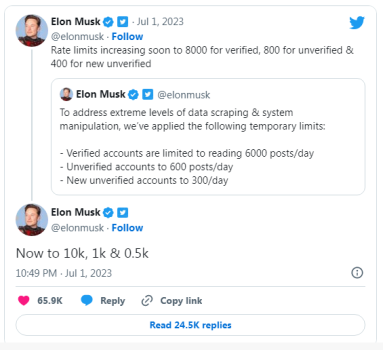 In a tweet, Musk stated that the new limitations were put in place "to address extreme levels of data scraping and system manipulation…"
Over the weekend, #TwitterDown was trending as it appeared like Twitter was experiencing outages.
The BBC reports that users were presented with the following message: "Rate limit exceeded. Please wait a bit before attempting once more. This may be related to them reading more tweets than they can handle in a day or a larger outage.
Additionally, users of Twitter were informed that they would need to log into an account in order to access the service; previously, this was not required in order to view public tweets, according to the BBC.
Users' ability to see fewer tweets would also reduce the number of adverts they could view, which would reduce revenue for the site as a whole.
This modification is one of many confusing policies Musk has implemented since taking over the business in October 2022.
The verification "blue tick" service for public persons was changed by Musk to become a paid service. He also let go of about 80% of his staff, which negatively affected the operation of the sites and caused disruptions.
The worries about the new measure's data scraping may be related to Twitter's new access policy for its Application Programming Interface (API), which now charges users to view the source of tweet data.
That is the significant adjustment made by Elon Musk on Twitter.