Is Soap2Day Safe for Watching Movies and TV Shows?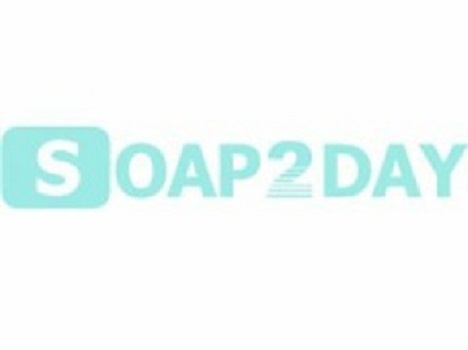 Is Soap2Day safe for watching movies and TV shows?
With the popularity of streaming services like Netflix, Hulu, and Amazon Prime, it's no surprise that more and more people are looking for ways to watch their favorite movies and TV shows online. One popular option is Soap2Day, a website that offers free streaming of movies and TV shows. But is Soap2Day safe? In this blog post, we'll take a look at what Soap2Day is, how it works, and whether or not it's safe for watching movies.
Sometimes all you want to do is enjoy your favorite movies or television show without spending money for a ticket, a rental fee, or, in today's world, a subscription service.
Internet services like Soap2Day have seen a recent surge in popularity. In fact, they have always been well-liked and have been around since the middle of the 2000s, when streaming platforms weren't even necessary and people were still lining up at Redbox to rent DVDs.
What is Soap2Day?
Soap2Day is a popular streaming website to watch a huge collection of movies and TV shows for free. The website, which was launched in 2018, has grown to be one of the most well-known platforms for free streaming content online. Despite being a relative newbie to the world of free streaming services, soap2day has a user interface that is nice, organized, and simple to use. Updated new movies and TV shows are both included in the content library.
Is Soap2Day safe to use?
It is safe to view movies and TV series on Soap2Day. In some countries, including the U.S Soap2Day is considered illegal, although it has a vast selection of premium movies.
The website says that it is "completely ad-free" and that you won't encounter any advertisements or "pop-ups that disturb your flow when watching movies." Although you won't see a pop-up during a movie or TV show, that doesn't imply you won't see them in general. In fact, there are a lot of pop-ups, and as soon as you try to click into a movie or TV show, they start to grow like plants.
It goes without saying that the safest course of action is to avoid clicking on any of the pop-ups, although this does not always ensure secure travel. Reddit users have claimed that when they attempted to close a pop-up window by clicking the 'x' button, their machine was actually infected with a virus.
Is Soap2Day illegal?
It is unlawful to view free movies and television shows on Soap2Day. Online movie viewing and downloading are prohibited in many nations, including the US, and are punishable by fines and/or jail time. Despite how enticing free content may seem, it is most definitely not worth getting into legal problems.
Users have attempted to conceal their internet habits and avoid questions about whether it is legal or not to use websites like Soap2Day by using VPN services and incognito tabs, but there is no assurance that doing so will keep them safe. Staying away from them is the greatest way to keep your hands clean.
Can Soap2Day be trusted?
It is trusted to watch movies and TV episodes on Soap2Day. The website is well-known and offers excellent material. One of the few websites that provides its information for free is Soap2Day.
What is the right Soap2Day?
An established source of online streaming video content is soap2day. The widely used platform allows you access to free online streaming of movies and television shows. You may view new movies on any digital device from the page in your browser without having to register to use the platform.
What movies are new on Soap2Day?
2022. Violent Night – 2022.
2022. Devotion – 2022.
2022. Black Panther: Wakanda Forever – 2022.
2022. Savage Salvation – 2022.
2022. Emancipation – 2022.
2022. Black Adam – 2022.
2022. Smile – 2022.
What is better than Soap2Day?
The best substitute to Soap2Day, which can be free and Open Source. Other great sites and apps similar to Soap2day are Roku Putlocker.to, and YTS.rs, Online Movies.