How To Duet On Tiktok A Step-By-Step Guide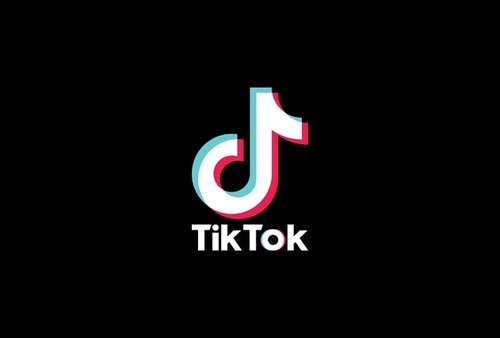 How To Duet On Tiktok – How do you do a duet on TikTok 2022?
If you're looking to add some excitement to your TikTok videos, why not try duetting?
Duets are a great way to interact with other users and create unique content. Plus, they're a lot of fun! In this blog post, we'll show you how to duet on TikTok so you can start creating amazing videos with your friends.
To record a new video next to an existing TikTok, you can duet on TikTok.
You must locate the video you want to duet with on TikTok and click the Share menu in order to do it.
What is a Duet on Tiktok?
On TikTok, you can post a video next to another TikTok using the duet option.
Videos that appear to be split-screen have most likely been seen by users of TikTok. That is referred to as a duet, and the platform provides it as one of its features.
On TikTok, a duet is essentially when you make a video alongside another user's video. When you publish a Duet, the newly recorded video yours appears on the left side of the screen and the original video is displayed on the right. The two videos are simultaneously playing.
A TikTok duet can also have your own sound or voiceover added. You may duet on TikTok in a variety of ways, such as responding to other TikTok videos or even interacting in funny conversations with your pals.
TikTok History You Need to Know
The most recent social media site now is TikTok. This short-form video app was initially developed in 2016, but it just started to gain popularity 2019. As of 2020, it has become entirely popular.
The For You Page, which TikTok provides with videos it believes you'll like, is where you must appear in order to get viral on the app. Making a Duet with popular videos is one approach to enhance your chances of success on the app.
Start Doing Duets on TikTok
It might be difficult to predict which videos on TikTok will succeed and which ones will fail. Even if you pick the most well-liked video to duet with on TikTok and give it your all, it might not be successful. The simplest Duets, such as someone watching a video, can sometimes receive a million views.
The likelihood of success increases as you explore and attempt new things. Watching other TikTok Duets and observing what works can also teach you a lot. After learning how to perform a duet on TikTok, the process itself can be just as entertaining as the final product.
Checkout >>>> How to Setup Your TikTok Profile – Change Tik Tok Profile
How to Stitch a TikTok
A duet on TikTok is comparable to a stitch. In a Stitch, part of the original TikTok will play before cutting to the video you recorded, so that it doesn't play side by side with another user's video from beginning to end.
Locate the video you want to duet.
Select "Share" from the menu. (It is the arrow in the lower right corner of the screen, just below the bookmark icon.)
If the "Stitch" button is not grayed out, press it.
Click "Next" after choosing the section of the video you wish to stitch.
Make a recording of your video, then make any optional adjustments, including filters or improvements.
At the bottom, click the pink check mark.
Click "Next" once you've added any optional embellishments to your video.
Change the video's settings and add your location and caption.
How to change the Duet settings:
Open the TikTok app.
At the bottom right of the screen, click the Me (Profile) button.
In the upper right corner of the screen, tap the three horizontal dots.
Go to Who Can Duet With Your Videos under Privacy.
Select the strategy you desire.
How to Start a Duet on TikTok – How To Duet On Tiktok
Make a duet using a different person's video using this simple step-by-step guide
Open the TikTok app.
Go to the video that you want to duet.
Tap the "share" option by clicking the arrow-shaped button on the right side of the screen.
Select Duet from the menu.
Record your video by pressing the red button at the bottom of the screen.
Add any text, stickers, effects, or filters.
Click Next.
Add your caption and other post details.
Click Post.
Frequently Asked Questions – How To Duet On Tiktok
Why don't I have the duet option on TikTok?
If you're unable to find the Duet option on TikTok, it's probably because the video's developer deactivated that feature.
How do you duet with TikTok on Android? – How do you do a duet on TikTok 2022?
Making a Duet on TikTok
Step 1: Open TikTok and select "Share."
Step 2 Press the Duet button at the bottom of the display.
Step 3: Begin filming your video. On the right, the chosen video will begin to play.
Step 4: If required, edit the video by adding text or additional effects.
How does TikTok Duet work?
They are instantly recognisable: The original and "duet" videos are displayed beside each other in a square format on the split-screen video. With a TikTok duet, users can share their own videos as a "reaction" to other users' videos on their own TikTok profiles.