How to Setup Your TikTok Profile – Change Tik Tok Profile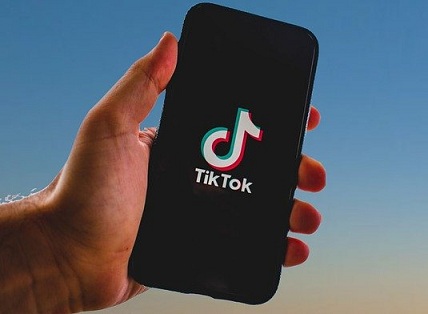 How to Setup Your TikTok Profile – Change TikTok Profile
TikTok has become one of the most popular social media platforms in China and round the Globe. Lots  of people throughout the world utilize TikTok site. When people are on the website, they have a lot of fun and spend time entertaining themselves while other are there promoting themselves online.
Learn how to use TikTok, including how to create an account and navigate the platform, as well as how to utilize the app's most popular editing capabilities.
What is TikTok? All You Need to Know About TikTok
TikTok is a mobile video platform for short-form videos. Users may create videos ranging in length from 3 seconds to 3 minutes, and use a large music collection and entertaining effects to swiftly edit bite-sized digital videos.
Here are steps for creating a stress-free TikTok profile. Although some people enjoy the site but find it difficult to create their profiles, following pointers will assist you do so in a matter of minutes.
However, in order to avoid making any mistakes when setting up your TikTok profile, properly follow the procedures stated below. You are rest assured that if you manage your profile effectively, your videos will have exciting effects that you won't find on other social networking networks.
How To Change Tik Tok Username
First open TikTok app and tap the Profile button at the bottom right side of the screen.
Tap Edit profile and there you click select Username.
Enter your desired or chosen username. Ensure your TikTok username is unique and meets TikTok username guidelines.
After that go ahead and set the new username, and click on Save.
How to Change your TikTok Profile Picture
Do you want to update your profile photo? To accomplish it correctly and without errors, follow the instructions below.
Go to your TikTok profile page by opening the app. Go to your own profile page.
Select Edit Profile from the drop-down menu next to your profile photo.
Select Change Photo.
You may feel comfortable that the pop-up will provide you with alternatives. You may upload a photo, snap a photo, or just view and edit your existing photo using the choices.
Just click Confirm.
How to Sign up on TikTok –  Video-sharing App
Go to the Google Play store or App Store and download the TikTok app.
Once downloaded is complete, sign up with Gmail, Facebook, or Twitter, or create an account
In the bottom-right corner of the screen, tap the profile button.
To establish an account, tap "Sign Up with Phone or Email."
Lastly, use the scroll wheels to set your birthdate if you tapped "Sign Up with Phone or Email" instantly the account is created.
Basically, TikTok For You page app main screen is a continuous streaming videos from other users and learns what you prefer over time.
It's like having your own own TV station that caters to your tastes as well as our diminishing reaction times!