The Best Free YouTube to MP3 Converters in 2022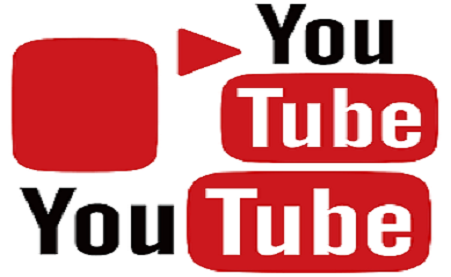 The Best Free YouTube to MP3 Converters in 2022 | Mp3 YouTube Converter And Downloader
One of the most widely used online video streaming platforms is YouTube. But you may also get some fantastic free music there. Any song, whether it is in high quality or otherwise, is available for streaming or downloading on YouTube.
Apps that let you download and play video audios directly from the music app on your computer or phone are the best free YouTube to MP3 converters.
You can get all sort of entertainment from YouTube, such as listening to music, watching movies, and streaming random videos, but both are limited to some extent, in the sense that ads will definitely run as you stream any Youtube content online.
Streaming YouTube content online or through an app supports the creators since the more views a video receives, the more money it may earn from advertisements. However, doing so isn't always easy.
But with one of these converters, you can quickly access those songs (and other kinds of content, too) on your iPhone or Android device and listen to them whether you're relaxing at home, working out, or traveling across the country.
Differences Between YouTube to MP3 Converters & Music Downloader Apps.
Free YouTube to MP3 converters, which should not be confused with the best free music downloader applications, are relatively similar to the best free YouTube downloader apps, with the exception that they convert YouTube videos to MP3 and other formats rather than downloading the original files. YouTube to MP3 Converters only convert the content to MP3 format before downloading to a file.
On the Google Play Store for Android and the Apple App Store for iOS, various YouTube to MP3 converters are available. All of these apps can be downloaded for free, while others must be paid.
Checkout >>> Free YouTube Video Downloader – YouTube Downloader
YouTube to MP3 converters copyright holder's consent
Please confirm that you have the author's or copyright holder's consent/permission to actually download their content. The terms of service of YouTube prohibit unauthorized downloads, and Techvibes247  does not support the use of these products in any manner that violates third parties' intellectual property rights.
Best Mp3 YouTube Converter in 2022
These problems can be resolved by using a YouTube to MP3 converter, which enables you to download an audio track from a YouTube video and save it to your device then you can listen to it whenever you want. YouTube to MP3 converter is specifically made for the job, and it's quite good at it, even though a YouTube Premium subscription will assist alleviate some of those problems.
YTMP3 – Best Mp3 YouTube Converter in 2022
Many users throughout the world appreciate the YTMP3 as a reliable YouTube to MP3 converter. On a variety of platforms, including Android, Windows, macOS, and Linux, this free YouTube to MP3 converter is functional. The user-friendly interface makes downloading MP3 files simple, and the conversion speed is excellent.
You may either search for the video using the search box or simply paste the URL link for the video you want to download. The video will then be retrieved by YTMP3 and converted to the file format of your choice so that you can download it.
Using YTMP3 is quite safe, and there won't be any adverts or pop-ups in your way. Unfortunately, you cannot edit videos; you can only convert to MP3 or MP4 file formats. However, YTMP3 is excellent to use and completely free when it comes to converting YouTube videos to MP3 file type.
4k video Downloader – Best Mp3 YouTube Converter
The most effective free YouTube to MP3 converter is 4K Video Downloader. The software will not really compromise on functionality despite being free. The app may be used on various websites, including DailyMotion, Vimeo, Facebook, and YouTube.
To use the app, simply click "Paste Link" after copying the link from your browser. Select "Extract Audio" and choose the output format and quality that you want. The 4K Video Downloader will finish the task after you click "Extract."
The app automatically recognizes advertising during download and blocks their download. If you're handling multiple tasks, you can reduce download speed to make things go smoothly.
This website provides a download option for YouTube video conversion to mp3, and it does it with the best audio quality. Yt-convert.com online converts MP3 to the best audio quality.
Convert YouTube videos to MP3 at 320 kbps, 128 kbps, 256 kbps, 192 kbps, and 64 kbps. Which YouTube converter also offers the best method for converting YouTube videos to MP3 files so that you can listen to your preferred music.
Onlymp3.to
With a single click, you will convert YouTube videos to MP3 music files using OnlyMP3. You don't need to download apps or sign up for an account to convert YouTube to MP3 files. It's as simple as that. Additionally, it enable you download endless YouTube videos as mp3 files to any Dropbox account.
Wondershare UniConverter
One of the best editing tools available from a YouTube to MP3 converter is found in the Wondershare UniConverter, which also offers a quick conversion rate. The Wondershare UniConverter is capable of a wide range of tasks, including video editing, DVD burning, video to audio conversion in a variety of file formats, and much more.
Additionally, Wondershare UniConverter has a webcam and an audio recorder, and you can watermark or add subtitles to videos. Additionally, you can save movies or videos to your device in any MP3 file type by converting them.
iTubeGo YouTube Downloader
iTubeGo provides mass video and music downloads at up to 10X quicker rates. You can search for the YouTube videos you wish to convert to high-quality MP3 tracks using the built-in browser for speedy conversions.
Quick downloads
Features for managing playlists
Supports over 10,000+ websites
Any Video Converter Ultimate
This tool lets you convert and download just about anything, as its name implies. Additionally, you can benefit from extra its features like video downloading, DVD production, CD ripping, and more in addition to saving files as MP3s from YouTube.
Conversions that happen instantly
Batch operations
Supports more than 200+ formats
VidsToMp3 – Free YouTube to MP3 Converters
Do you urgently need to download audio? Here is a movie to mp3 converter that works with WebM and MP4 files. With the help of VidsToMp3, you may convert videos in the MP4 and WebM formats to MP3 files. Additionally supported is the conversion of hard drive-based video files into MP3s.
An issue with extracting audio from YouTube videos and converting them to MP3 has been resolved in the most recent version of VidsToMp3.
VideoHunter – Free YouTube to MP3 Converters
Every audio junkie should have VideoHunter as a friend. N notably, it keeps the video's original quality while providing a variety of bitrate settings. Additionally, Windows has a built-in proxy integration that enables you to get around limitations and access content from anywhere.
Windows integration of proxies
High-quality downloads
Supports lossless formats
How to Convert Youtube to MP3 Format
Find the necessary YouTube video, then copy the video's URL.
Open one of the tools listed above.
Enter the URL for the video or a link to YouTube in the search box, then click "Search."
Select a preferred format.
Choose MP3 to save your video in audio format.
Click Download and save the video.
Your MP3 converter is already stored on your device and prepared for use.
FAQs on How to convert YouTube to MP3 Format
Is there any limit on how many videos can be converted to MP3?
No. You can download as many audio files as you'd wish.
What is a YouTube to MP3 Downloader?
YouTube to Mp3 downloaders are apps that let you download YouTube videos and save them on your device in audio/Mp3 format so you can play them whenever you want.
What is the safest YouTube to MP3 converter?
The best YouTube to MP3 converter overall is 4K Video Downloader since it is simple to use and can download and convert videos from a number of websites. Additionally, you can download complete playlists in MP3 format and, if available, record subtitles as well.
Is YTMP3 com safe?
No, using YTMP3.cc is not secure. The website and server are loaded with pop-up advertising, push notifications, and redirects that can include malware and may cause your device to download harmful and potentially unwanted software.
Is it legal to download an mp3 from YouTube?
In most cases, it is only illegal if the content is protected and you didn't have permission to distribute copies of it. Downloading MP3 versions of YouTube videos for personal use is entirely legal.
YouTube videos can be converted to mp3s indefinitely and in the best quality online. Both the service and its use are totally free.
How to Download YouTube to MP3 audio Online?
Find the YouTube video you want downloaded and copy the URL.
The video URL can be entered in the input area by simply clicking the "Paste from Clipboard" button.
It will display various cards with formats when you click the download button.
Choose your preferred format and download the video now.