How to Install and Watch Crunchyroll on Samsung TV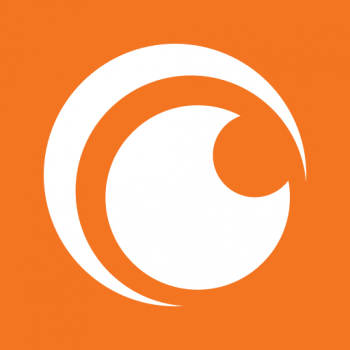 How to Install and Watch Crunchyroll on Samsung TV – How to Download Crunchyroll App on Android Devices.
Crunchyroll is a streaming service where you can watch a variety of content such as Manga, Anime, Drama, Crunchyroll Originals, and a variety of other on-demand programming.
On May 15, 2006, Crunchyroll launched its service and the Crunchyroll service is available worldwide. Funimation Global Group is the parent company of the Crunchyroll service.
The Crunchyroll app provides access to over 3000 shows, including over 1000 Anime, over 200 East Asian Dramas, over 80 Manga titles, and many more. However, the Crunchyroll app's shows and titles are geo-restricted.
What is Crunchyroll?
Crunchyroll is a streaming service that allows users to watch their favorite anime and manga. Crunchyroll provides a wide range of content and features to its users. And they come at the most reasonable prices. We can assist you in obtaining the Crunchyroll service on a large screen. Simply read our article to find out how to get the Crunchyroll app on your Samsung Smart TV.
Is Crunchyroll legal?
Presently, Crunchyroll is the leader in streaming anime legally. Videos can be viewed without creating an account. You can also register for a free account to keep track of your viewing habits and add shows to your queue for later viewing. In addition to the basic free option, Crunchyroll also provides a variety of paid membership options.
Is Crunchyroll safe?
Crunchyroll is safe and there is absolutely no malware attached to it, and there are no hazardous redirects.
How Do I Install Crunchyroll on My Samsung Smart TV?
The Crunchyroll app for Samsung Smart TV does not have official support. As a result, the Crunchyroll app is only available on Samsung Smart TV via casting/screen mirroring and streaming devices.
Airplay
Casting
Devices for Streaming
How to Use Airplay to Install Crunchyroll on a Samsung Smart TV
Only Samsung Smart TVs with an integrated Airplay capability can use these commands. Let's move on to the procedures for using Airplay to install the Crunchyroll app on a Samsung Smart TV.
Install the Crunchyroll iOS app.
Go ahead and sign in to Crunchyroll on iOS.
Then turn on the Wi-Fi connection for iOS and Samsung Smart TV.
Check to see if your Samsung Smart TV has the Airplay option turned on.
Open the Crunchyroll app on iOS and play the content.
The Crunchyroll app will begin to look for nearby compatible devices when you click the Airplay icon.
Peer your Samsung Smart TV in the app and watch the content on your TV.
How to Chromecast Crunchyroll on Samsung TV
Chromecast is officially supported by the Crunchyroll app. Follow the steps below to cast the Crunchyroll app to your Samsung TV.
Set up the Chromecast device with the Samsung Smart TV.
On your smartphone, download the Crunchyroll app right away.
Simply sign in to the Crunchyroll app on Smartphone.
Launch your Wi-Fi connection on Chromecast and Smartphone.
Once the Crunchyroll app is open on your smartphone, click the Chromecast icon.
Allow it to search for nearby, accessible devices.
Next, click on the name of your Chromecast device within the Crunchyroll app.
Then use the app to play the video of your choose and enjoy it on a Samsung Smart TV.
How to Use Streaming Devices to Get Crunchyroll on a Samsung Smart TV
The following streaming gadgets are compatible with the Crunchyroll app.
Fire TV Stick
Apple TV
Roku
Follow these instructions to install the Crunchyroll app on a Samsung Smart TV utilizing streaming devices
Your streaming device must be connected to the Samsung Smart TV.
After that, connect your streaming device to Wi-Fi.
On your streaming device, you must now enter the appropriate app store.
Then on your streaming device, look for the Crunchyroll app.
The Crunchyroll app will now be downloaded to your streaming device when you click on the appropriate install option.
Watch your favorite Crunchyroll content on TV by logging into Crunchyroll on your streaming device.
How do I install Crunchyroll on my phone?
How to Download Crunchyroll on an Android Device is simple
Open Google Play and click the search icon.
Search for Crunchyroll.
Click Install to download the app.
Frequently Asked Questions About Crunchyroll App
How do you watch on Crunchyroll?
On the official Crunchyroll website and using any of its various apps, which work with practically all common smart devices, you may watch Crunchyroll. On Android, iOS, tablets, and Windows 10 desktop; the Crunchyroll app is available for free download.
Is Crunchyroll free to install?
Although Crunchyroll is offered for free with advertisements, customers have the option to upgrade to one of three membership categories that are ad-free. Various systems and devices, including iOS, Android, Roku, PlayStation 4, Chromecast, and Amazon Fire TV, support Crunchyroll.
Why can't I watch in Crunchyroll?
As with any streaming service, there are lots of factors that could prevent Crunchyroll from functioning effectively or at all. These factors include: servers down or the website issues, Ad-blocking disruptions or incorrect VPN settings.
What is the best app to watch anime for free?
7 Top Apps for Free Anime Streaming
A well-known anime distributor in the United States, Funimation now offers a streaming service of their own.
YouTube
Crunchyroll
Tubi
VRV
Retro Crush.
Is Crunchyroll free with Amazon Prime?
Are you an Amazon Prime member? You may now enjoy a free 30-day trial of Crunchyroll's anime service with that subscription. You must connect your Amazon Prime account to a free Twitch account to take advantage of this offer.