Best PS5 Games – PlayStation 5 Game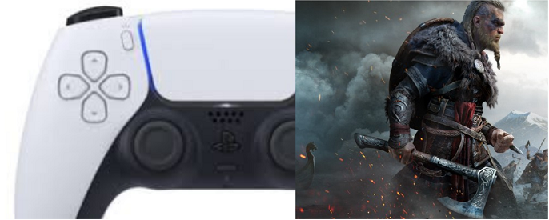 Best PS5 Games is a short form of pronouncing playstation 5 game. There are various ways to spend one's leisure, you could watch movies, read books, and all, and for some it is playing video games. If there is anything that can put guys together apart from sport, then it is playing video games, like "play station" and "Xbox".
The love for video games has rapidly increased especially with the current developed features. The talk of the town now is the Play station 5 referred to as PS5. Play station is a video game brand owned by Sony and it has evolved over the years from PS2 to PS3,PS4, and now PS5 which has more advanced and enjoyable features; pretty good console, better graphics quality, the controller is amazing, games load fast, and the console has more sleek user interface than PS4.
Some people prefer to play Xbox, while some play station, depending on their preference, I for one am a fan of Play Station, maybe just because of its wide range of games and its sleek structure.
While most people count playing video games as a waste of time, it also helps to be more tactical in reasoning and solving problems.
The Best PS5 Games In 2021
The best PS5 games right now include everything from family-friendly adventures to third-person brawlers with beautiful graphics. The PS5 has something for everyone, whether you want to see how well the DualSense controller works or enjoy a new action-packed first-person shooter.
However. this PlayStation family of systems has always had a large game library to select from, with thousands of options. Sony has started to put in new and exclusive games into the fold, but games like Demon's Souls and Astro's Playroom are only available on the PS5.
Since the PS5 is still a relatively new console, there's a slew of new games on the way. Thanks to the PS5's robust backwards compatibility, you will enjoy the best PS4 games on it.
PS5 Games List
This are the list of PS5 Games available on the play
Demon's Souls
Assassin's Creed: Valhalla.
Astro's Playroom.
Marvel's Spider-Man: Miles Morales
DirT 5.
Borderlands 3.
Call of Duty: Black Ops Cold War.
Destiny 2: Beyond Light.
Destruction All-Stars.
Devil May Cry 5: Special Edition.
Gran Turismo 7.
Horizon Forbidden West.
Just Dance.
Mortal Kombat 11 Ultimate.
NBA 2K21.
No Man's Sky.
Observer: System Redux.
Planet Coaster.
The Pathless.
Ratchet & Clank: Rift Apart.
Sackboy: A Big Adventure.
Warhammer: Chaosbane – Slayer Edition.
Watch Dogs Legion.
This games have been confirmed and release on the set dates.
The best PS5 games to watch
The PS5 game lineup is off to a good start, but there are a number of major games to look forward to in 2021 and beyond. One of the next major PS5 great games will be Rift Apart: Ratchet & Clank, which makes full use of the SSD consoles by immediately allowing you to hop within dimensions.
The PS5 Release Date And Price
The PS5 would cost $499.99/449.99 for the standard version of the console, which features a disk drive that allows you to access all disk versions of PS4 games.
The Digital Edition of such PS5 would be affordable at a rate of $399.99/$359.99. Similarly, it just helps you to play games that have been downloaded from the PS5 and do not have a disk drive. You can also play 4K UHD Blu-Ray disks with the disk drive on the PS5.