How to Unblock Someone on Facebook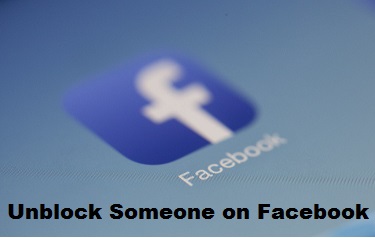 How to unblock someone on Facebook is very easy if you have blocked anyone before. Of course, if you decide to, you can still unblock someone.
The moment you block someone on Facebook, they can't see what you share on your page, contact you, tag you in any content, invite you to events or groups, or add you as a friend.
However, unblocking someone will not immediately include them as a friend; if you want to be their friend again, you must give them a new friend request.
Read Also >>>>>>>>> How to Recover Deleted Messages From Facebook
Unblock on Facebook App
There are various reasons why Facebook users block people. Definitely you can block someone for privacy reasons; if you fill they are scammers on the platform and so on and forth. The Facebook platform is completely free to block someone, which means Facebook does not require any fee for such act.
We all know that people on the platform have different reasons. They block people on the Facebook platform, but, we'll talk about that later in this article. For now, let me show you ways you can easily unblock on Facebook. Below I will explain with you the steps to unblock users on Facebook as well as Facebook Messenger.
How to Unlock Someone on Facebook App
Go to the Facebook app on your phone or tablet.
At the top right of your phone, click the menu button.
Click on Settings and Privacy as you scroll down your phone.
Simply click on the "Blocked button" that appears below.
Below is a list of users you've blocked; find the user you'd like to unblock and tap on their name.
On your phone, a pop-up with the words "unblock" will appear; tap on it to confirm.
These are just a few steps to unblocking anyone you've blocked on Facebook.
To block someone on Facebook Mobile
Log in to your Facebook account on your mobile device.
On the newsfeed, click on the three horizontal lines in the upper right corner of your screen.
Click on Settings while you Scroll down the phone
Then, scroll down and enter Blocking.
Enter Add to Blocked List
Use the Tool Search tool to search for the person you want to block.
Click the Block button to re-confirm the block.
There are a few things to hold in mind when unblocking others. The person will be able to locate you, email you, and tag you once more. What's more, you'll have to wait 48 hours before you can block the user again.
So this is exactly how to unblock someone on Facebook on phone