How to Recover Deleted Messages from Facebook -Find Deleted Facebook Messages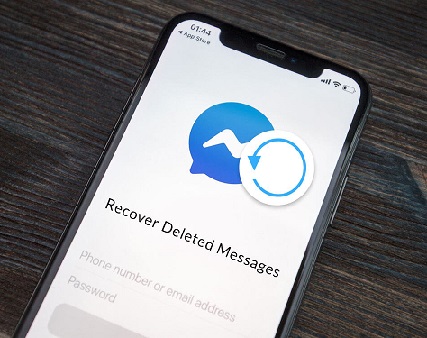 How to Recover Permanently Deleted Facebook Messages
Did you delete Your Facebook Messages, Photos, or Notification by mistake? Here's a Solution to find deleted Facebook messages.
Facebook is a popular social sharing app. Most people have one on their smartphone, computer or other devices. This means that it's is pretty familiar to nearly everyone.
As is expected, a Facebook user may touch the wrong button by mistake, and in the process delete important info or photos. And all they would wish for is for a way to undo the deed. Unfortunately, there's no recycle bin on the app where one can visit to recover deleted files. Still, is there another alternative? Fortunately, yes!
These alternative is only applicable for backup messages, they can be recovered from achieve since they are backup; else Facebook messages cannot be retrieve if not backed up.
Like you, I had found myself in a similar situation, but did not have a single idea on what to do to remedy the situation. Not until I started researching, because I was convinced that there has to be a way. And thankfully, I succeeded. This post may have a solution to your issue. Now, let me explain to us the steps by which you can easily recover deleted message without hassles.
How to Find Deleted Facebook Messages
Sure Steps to Recovering Lost Data on Facebook, How to retrieve a deleted Facebook Messages, Photos, and Notification with a step by step guide:-
To start, you will have to keep your account information handy. By that, I mean your Facebook username and password. Then visit http://www.facebook.com and login your username or password in text field on the Facebook web page. If your login username or password is valid, then your profile page will be logged in.
If your first step is done, now find on top right side the error button. Click on this button. Then proceed to see other options, and select 'Setting 'option
If you hit 'Setting' link then you will see same website screen, kindly click on 'General 'link.
The 'General 'windows has various profile related options like general, security, privacy, timeline and tagging and etc. But since we want to retrieve delete messages/photos, and then scroll to the bottom. There will be a 'download a copy 'link of your Facebook data; Kindly click on the link.
From here, you can generate your previous data archive file, from where you can Find Deleted Facebook Messages / photos.
Hang on a bit on this step, so you can get information about archive file.
How Do You Find Achieved Messages
A Notification which reads " We're generating your personal archive. A pop up that says when is ready We'll email you.
Here you can see a new window that has one button. The button leads 5data archive file. Then click on the 'Start My Archive', file. And then click on the button.
You will definitely be required to verify your identity. (For example are you a robot or any into spam program) Therefore, you need to input your login password, then press the 'Submit'Button.
If your account verification is successful, you can see a notification box on your windows with some text and two buttons, – one button for 'Start my archive.' Kindly click on the 'Start my Archive' button.
After a short time, an email from Facebook about your data archive file will be sent to you. Then check your email address.
Under the email address you will see a link. With the link, you can download your archive data file then, copy given link and put into new tab Url and hit enter.
Then download your backup archive file. Then click on 'download archive' button and check all your data.
Voila! Recovering your lost data is as easy as that.