Google Trends – How to Use Google Trends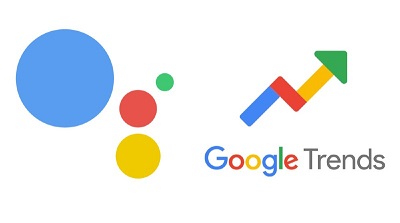 Google Trends shares recent information about trending searches. This is a simple tool provided by Google for the purpose of showing what's trending on the Internet based on Google's data.
The beautiful thing about Google Trends is that you will always see the most searched Googled things today, Google Trend English and Nigerian trends.
Read Also>>>>Google Account Photo Change – How to Change Gmail Profile Picture
What is Google Trends?
Google Trends is basically a free tool used in knowing what's trending, it provides data and graphs on specific search terms used on Google and YouTube as well.
However, Google Trends can be used for exact keyword research and to track down spikes in a keyword search volume of any triggered event.
This search tool allows users to see how different keywords search volume is in different places. Overtime Google trends terms to be one of the most valuable sources of information on the internet.
How Does Google Trends Work?
You can use Google trends for content marketing strategy in other to improve your awareness on events; and happening at any giving time.
Google Trends is very easy to use: First, open to Google Trends, type a topic or search query, and click enter.
Secondly, you can as well enter another query use the + insert COMPARE 'feature or add a filter.
Thirdly, the filters optimize different location, duration, category (on niches and industries) and search types (Image, News, Web, YouTube, and Google Shopping).
A simple chart will be shown to you (level 0-100) in other to see the status of your question / topic. Nevertheless, you can moderate to show how search interest may likely vary by each sub-region.
Google Trend for SEO and Content Marketing – Why Use Google Trend?
With huge amounts of searches being done yearly, Google Trends ranks as one of the largest real time database in the world.
Discover what people in your target market are looking for Using Google Trends. Blogs on trending headlines will help drive traffic to your site.
Search Google trends to see what keywords are currently ranking and gaining public interests.
Identifying trending products in your marketing campaign, whether it's an email blast, a Facebook ad or a radio spot, will increase your advertising engagement
Google search trend data is very useful for sellers; you can increase your marketing efforts while trending search terms related to your business.
Google Trends can be used for keyword research to compare and identify event-inspired spikes in a keyword search volume.
Google Trends provides keyword data, including geographic information about the search volume index and search engine users.
Disadvantage of Google Trends
The only downside to building your strategy around "breakout" keywords is that they can sometimes be bad rather than true.
Unlike evergreen content, the content you build around these trending search terms will eventually become obsolete.