Google Account Photo Change – How to Change Gmail Profile Picture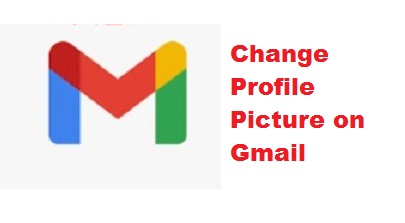 Google Account Photo Change, Your Gmail profile picture appears next to your name. If you do not have a profile photo; then your profile picture image section will display the first letter of your name in the background in a colorful style.
Basically, Google Profile image is a way to personalize your existence in Google services, like Gmail, YouTube, Sheets, and Docs. It's so simple to change Gmail photo or add a Google Account profile picture if none whenever you like.
However, there is something you need to know about your Gmail account. Every time you send an email, either to a client, friends, or employer; your profile picture accompanies such message. In other words, you have the option to either leave this photo blank. Most importantly, it is best for your Google account photo change to enhance your professional competence at all times. Preferably, let it be the same image you use for your online profiles such as LinkedIn.
When selecting your profile picture; choose a standard headshot that promotes you personally as a friendly person and professional as well. Similarly, avoid using blurring image, go for a pixels or larger picture.
Read Also>>>> Gmail Login Different Username and Password
How Google Account Photo Change on Android is Done
To edit your Gmail profile picture or upload new picture, follow these simple steps below, courtesy of the Gmail Help Center:
Launch the Gmail app, either on your Android phone or tablet
At the top right side, click on your profile picture.
Click on the box Manage your Google Account.
On your Google Account page, tap the button "Personal Information."
Under it "Profile," click on your current profile picture, tap the button Set profile photo.
Follow the on-screen instructions to select or take a picture.
Upload a new image from your computer or select an image from your previous Google photos.
A box will appear at the top of your image, selecting a portion of it. Drag this selected region to crop your image or increase the size of the region by clicking and dragging one of the corners of the region.
Click Apply Changes.
Finally, you can choose whether you would like all Gmail users to see your photo or only those you have allowed to a chat with you, using the radio buttons next to your uploaded image
Moreover, you can as well modify Google profile image from Android device, Mac, iOS device, and Windows PC.
Change Your Google profile Photo from iOS Device
Use the Gmail app on your iPad or iPhone to change the profile picture of your Google Account.
Open the Gmail app on your iOS device and sign in.
Tap Menu (those three lines).
Tap Settings.
Select the Gmail account you want to change your profile picture for.
Tap Manage your Google Account.
Tap personal details.
Under Profile, tap the image.
You will see a description of the appearance of your Google Profile image. Tap to set a profile photo to continue.
Select Capture, Select photos, or Cancel.
If you select Take a picture, tap OK to allow Gmail to access your camera.
Take a picture, and if you are happy with it, tap Use picture.
Your Google Profile image is now set to your new image and is visible to all Google services.
To insert a picture from your camera roll, select from photos.
Select an image and tap Select.
Your Google Profile image is now set to your new image and is visible to all Google services.
Similarly, Your Gmail image will appear in any email you send and other Google services like Docs.