How to See Who Viewed Your Facebook Profile- Facebook Profile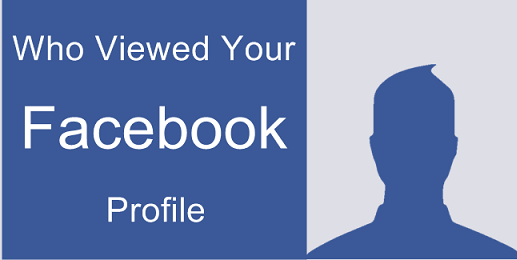 Facebook Hacks! who sees your Facebook profile!
How to see who viewed your Facebook profile! Ever wondered who viewed your Facebook profile? I know you did it a lot of the time. Unfortunately, there is no official way to check who's stalking and check your FB profile. I will take you through the entire process of understanding your profile visitors on Facebook.
Facebook is a good way to connect with family and friends no matter where they are. How to see who viewed your Facebook profile? since you can use Facebook to share information or basic happenings around you or happenings around the globe. So take care of your Facebook account. To date, Facebook limits its coverage to non-sharing such information to anyone on Facebook on who viewed your account.
Basically, with this in mind you will wonder if there are people who viewed your Facebook profile daily. Sure, a lot of individual that are not even in your list of friends does.  And there are people who are nosy that like interfering stalking in other people private life; they want to see your post and pictures or what you're up to.
How to see people that viewed my Facebook Page?
Yes you can! To see the number of people viewing your page:
From your news feed, click the pages in the left-hand menu.
Go to your page.
Click Details in the left-hand menu.
Click Page View on the left.
From here, you can see views by:
Category/Section (example: Posts, photos, videos).
Age and gender.
Country
City
Device (Such as: computers, mobile devices).
Facebook Profile View: How to See Who Viewed Your Profile
It is common for you to notice many apps and Web services that ask you to let them see who is viewing your Facebook profile.
It could be anyone checking you out – from family to friends, fans, your former college, the list is endless.
These apps promise answers and much more. Unfortunately, they do not deliver. Not even one of them.
In the event that you stumble on these types of apps, Facebook not only denies you working with them but also asks you to report them.
Obviously the whole app is a "tracker stalker" or "See who's watching your profile!" or something similar to that scam.
Take note, these apps would like you to spit out your Facebook password, or spam your friends with your Facebook wall.
Sometimes, users who say they can use their junk apps to find your physical address, so be warned!
Beware of any service or app that shows you who's viewing your Facebook profile.
This feature violates Facebook's privacy rules. If you happen to be a victim, be sure to check Facebook's instructions for revoking the app's access to your account.
How to See Who Viewed Your Facebook Profile
In this article we will highlight ways you can find out who viewed your profile.
Login into your Facebook account and right click on your browser> you will see the view page option>click on view page source
From your keyboard use CTRL+F to get up the text box and then type "InitialChatFriendList"
Facebook View Page Source
You will see a list of numbers; it is the ID number of people that has viewed your profile
Copy the ID number and paste on www.facebook.com- add this "/" before the id number. For instance, if the ID number is 1122, type www.facebook.com/1122
This final step will show you those that viewed your profile.
Repeat for all the ID numbers to see those who seem to have viewed your profile
Most times people wonder if the results are actually accurate because they feel or think that their friends appear more due to the fact that they interact with them always on Facebook.
How to Use the Google Chrome Extension
An easy way to find out who viewed my Facebook profile is to use the Google Chrome extension. To get started with it, follow the steps outlined below.
First of all go the Social Profile Extension page.
Tap on add to Chrome so that the extension will add to your browser.
Wait for download to complete.
Just tap on Add Extension.
Now go to www.facebook.com and sign in to know Who Viewed My Facebook Profile Not Friends.
If you are on Facebook, just look at the timeline.
You will see that there is one option called "Visitors" added.
It will automatically show you those that have viewed your profile. Remember that this can only be possible if both of you have this app as mentioned above.
There are other apps out there claiming to show you ways you can see who viewed your profile; but we will advice that you verify all the apps very well before downloading. Else they can access your personal information; including Facebook login details form those applications.