Gmail Account Recovery – How to Recover Gmail Account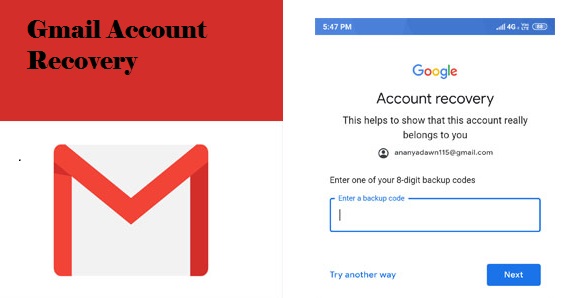 Gmail account recovery is the best and simplest way to recover back a forgotten username or password. It usually happens that we sometimes forget password even username on account we don't use frequently. Moreover, in most cases when the account is always open on your mobile device and there is need you want to log-in on a desktop it becomes a problem.
AutoSave password option has made it so easy that users no longer see the need to know there password and username by heart. On the other hand, Gmail recovery may be very important this might be as a result of the account being hacked or unable to get your verification code.
Meanwhile, Google is good when it comes to providing users with options as to how they can recover an account. The moment you're able to provide the necessary security details given during account registration such as phone number; a recovery email and other security questions or answers required by Google then be rest assured you will be able to retrieve such account.
Basically, there are different means on how to recover Gmail account or Password like by phone call, via SMS; it can also be done without phone number through the use of alternative email. The good thing is that you will be able to get back your account successfully.
Procedure for Easy Gmail Account Recovery
The process for account recovery is easy especially where the account registration form is dully filled. Hence, if it contains alternative email and phone number for 2 ways authentication verification and any other answered questions else follow this step-by-step method.
First of all, go to https://accounts.google.com/signin/recovery on your web browser
Secondly, click Forgot email button
It will take you to another page where you enter a phone number
Next is to enter first and last name for that Gmail account then click on next
A question comes up asking if Google should send a verification code to your phone number if the answer is yes tap the Send button
You will receive a code number immediately, type in the code and tap on the Next button
List of Gmail addresses will show, go through and select the actual Gmail account you want to retrieve click on it.
Once you're able to get hold of your account change password immediately and continue to make use of the account recovered more often.
How to Recover Forgotten Gmail Password
Go to accounts.google.com
Enter username or phone number
Click on I forgot my password button
Then answer the security question, if you don't have an idea click on try another until you get to the point where you enter a registered phone number.
Instantly a verification code will be sent to your mobile number
Fill in the code number on the dropbox field and enter
A new page will show on your screen, the recovery password page, enter a password and confirm it by typing it twice
Scroll down and save changes option to finish.
The moment you're able to access your account endeavor to back up; if possible create a new password that consists of letters numbers and kind of special characters
However, if you encounter any difficulty during this process kindly, contact the Google account recovery help support team.
How to Recover Deleted Google Account
Google allows you to recover and gain access to the deleted accounts in a similar way;  once you are able to go through recovery of your Google account.
The following steps lead to a total recovery of deleted Google account either intentional or unintentional.
On the Gmail account, recovery page enter your Gmail email address
Then type in the last password used for the account
Thereafter, complete all recovery process, certainly, access will be regain into such an account, to enjoy other Google services in different platform.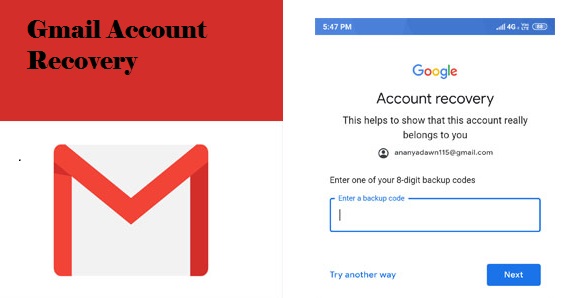 Photo Credit: mediavibestv.com