MixIr – What is Mixlr And How Do I Get It?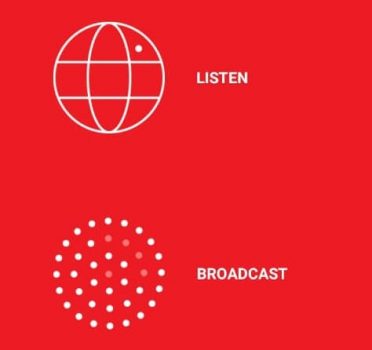 What is MixIr and how do I get it? – How to Broadcast Mixes to the World with Mixlr
Mixlr is a social media platform that enables users to connect with people from all over the world and listen to program, talks and music together. It's available on desktop, mobile devices, and even as an app for smart phones. If you're new to Mixlr and have no idea how to use it, you've come to the right place!
A variety of different social media sites are available these days but none quite like MixIr. This website gives users the opportunity to combine aspects of their interests into single profiles known as a MixIr profile.
What is MixIr?
MixIr is an audio social media platform that enables you to connect with your fans and followers through live audio streams known as mixIrs. These mixIrs can be listened to by followers on their computers or mobile devices.
It was established in 2010 as a desktop program, and in 2012 an iOS version was made available.
However, mixIr is simplified audio live streaming; which basically, transmit live audio as it occurs or broadcast pre-recorded content.
The simplest method for streaming live audio is Mixlr. Join the growing community of content producers, which includes talk show presenters, musicians, religious organizations, and sports teams.
Do you have to pay for MixIr?
Each of the Premium Plus and premium Pro plans is available as a monthly or yearly subscription. On the Price Plans page, you can subscribe or begin a 14 day trial to check out the features on your preferred plan for free.
Can you listen to MixIr without an account?
Yes! Mixlr allows anyone to listen to broadcasts. Although you don't need to create an account for this, we advise doing so to take advantage of all that Mixlr has to offer.
Can I broadcast on MixIr for free?
The mobile-only streaming package is called Mixlr Lite. Users of mobile devices are granted free access to broadcast for up to 30 minutes each day with this plan.
How do I listen to a broadcast on MixIr?
You can access all of the recordings that the creator has made and published on the showreel website. To hear each recording, press the play button. NOTE: MixIr is unable to provide recordings for listeners if the creator has chosen not to publish one or more of the recordings.
Can you chat on MixIr?
Listen and interact. You'll be taken to the broadcaster's live website once you've selected a broadcast. You can join the talk, listen, and follow the broadcaster here. Click the speech bubble highlighted below to enter the chat.
Can you see who is listening on MixIr?
Details about your current listeners is displayed on the live page's right side. If a listener is logged into Mixlr when they are listening, MixIr displays their identities and profile pictures in addition to the number of listeners that are currently listening.
How do you get followers on MixIr?
Grow your MixIr audience
Broadcast regularly.
Engage your listeners in conversation.
Promote and advertise your broadcasts. To market and promote broadcasts before and during the broadcast, use Facebook, Twitter, your own website, your blog, and any other social media or internet channels you have
Inspire your audience to follow you.
Can you play copyrighted music on Mixlr?
Any original user content that you post, broadcast, distribute, or contribute using the Mixlr service shall remain your property.
How do I change my username on Mixlr?
Change your username
You can only change your MixIr username once per month if you don't have a current subscription, so be careful when entering the new name.The Username field is located near the top of this page. There, change your username.
How do I use Mixlr on my laptop?
For content creators
A new version of the Mixlr broadcast app (Windows) Ensure that your software is current.
Get the Mixlr app now. Install the Mixlr app after downloading it to launch your first event.
Utilize Mixlr live. Make an event, then begin broadcasting.
Launch a test. Join Mixlr for a free two-week trial.
How do you cancel a Subscription?
Go to your subscriptions in Google Play on your Android device. Choose the subscription that you want to end. Then select Cancel Subscription. Follow the directions.
How to Create MixIr Account
To create a mixlr, you have to log in to the Mixlr website and then click on "Make New Mixlr".
Once you have created a new mixlr, you need to fill out some information about it such as its title and URL.
You should also add tags for your mixlr so that people can search for it more easily.
Finally, you need to upload images so that your followers know what your mixlr looks like before they subscribe to it.
Once this is done, anyone who wants to follow your mixlr needs to type in the link into their browser, which will take them directly there.
Disadvantages of Mixlr – MixIr Limitations
The main problem is that the showreel component of the new interface won't play completely through; it will stop after 10 minutes you will need to tap it again before it resume playing. Sometimes the buffering is absurd.
NSPPD is on Mixlr – Mixlr is a simple and easy way to share live audio
Increasing your devotion to God through an online live audio sharing with Mixlr.  NSPPD members who broadcast the daily prayer sessions for the NSPPD.