WhatsApp Finally Adds Disappearing Photos and Videos Only for Android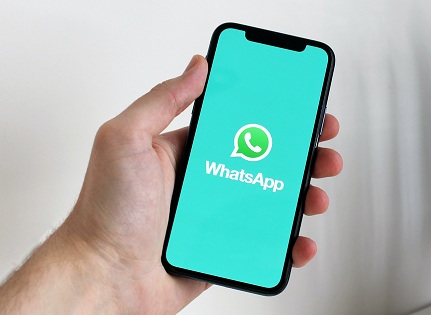 'View Once' Disappearing Photos and Videos for Android Phones
WhatsApp has finally included the pictures that disappear in the stable version of the app. The feature is known as 'View Once' and it operates similarly to Instagram's outlet media feature. When you send a photo with this feature, it disappears the moment the receiver opens it and leaves the chat. However, you must select the option view once media each time you intend to send a view once photo or video.
What you Need to know about the new WhatsApp feature?
WhatsApp has verified that any images and videos sent with the "Show once" function would not be preserved in the recipient's photos or gallery. Once you've sent a View Once image or video, WhatsApp will no longer be able to display it.
Moreover, you cannot forward, share, save, or star pictures or videos sent or received using the View Once media feature in the chat app. If a receiver has turned on read receipts messages, you can only check if they have accessed a View Once picture or video.
According to the Facebook-owned firm, if you do not open the photo or video after 14 days of receiving it, the media will disappear from the chat. Furthermore, if the message was unread at the time of backup, you will be able to retrieve "View once media" from the backup. If the picture or video is already open, it will not be backed up and will not be restored.
Checkout >>> Cardless ATM Withdrawal – How to Do Cardless Withdrawal from ATM in Nigeria
Why should you send media to "trusted" people using the "Show once" feature?
Some photos or media are sent to friends or family to view as they express or describe a particular context at that point in time. The image are not meant to be stored on your gallery so, they use the  Disappearing Photos and Videos View Once features.
Before a piece of media vanishes, WhatsApp allows anybody to snap a screenshot or record it. Moreover, if someone captures a snapshot or screenshots, the individual will not be alerted.
WhatsApp also advises that before media vanishes, it is possible to photograph or record it with a camera or other device. "Encrypted media can be stored on WhatsApp's servers for a few weeks after you send it," according to the firm.
How to send media from View Once on WhatsApp?
View Once Disappearing Photos and Videos features
Open WhatsApp and select the attachment icon from the menu.
Select the photo or video you'd want to send to your contact from the Gallery.
In the 'Add a caption' field, press the clock-like symbol to enable the View Once feature. The program displays a notice that reads, "Image set to View once." after it has been enabled. After that, you may email friends and family members vanishing photographs.