Top Skinniest People In The World – World's Skinniest Person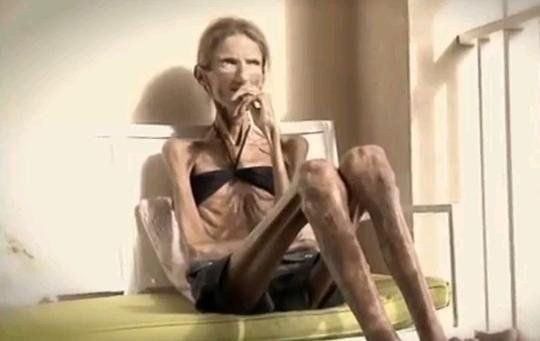 Skinniest Person is a person with the slimmest figure: What does being slim imply? When you're skinny, you're incredibly slender or emaciated and thin.
The tendency of staying in shape has become an obsession, especially among the social elite and celebrities. As most ladies want to look very Sexy and Hot with a nice Body shape, While some women are stock with dosages of slim tea and workout to reduce some calories and be Slim in Shape.
Basically, larger percentage of the world's population is struggling with obesity. However, you may come across persons who desire to acquire a specific amount of weight from time to time.
There are a variety of reasons why people are thin, when it comes to skinniest person or people.
This might be due to bad habits of eating, severe medical condition, or heredity. There is a criteria for determining the thinnest. So consider the following Standard For Measuring the Skinniest person
5 Top World's Skinniest Person – Skinniest People in the World
Valeria Levitin
Valeria Levitin is the skinniest lady in the planet. The anorexic woman from Monaco weighs as little as 50Ibs (approximately 27kg), which is half of what the lightest person ought to weigh.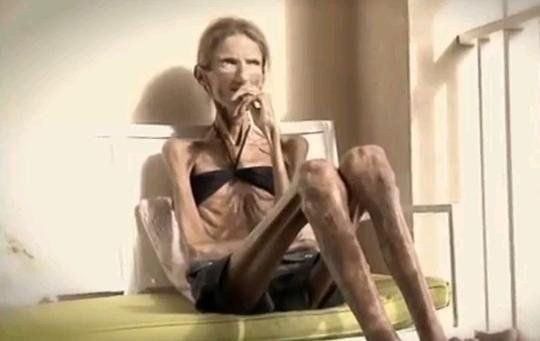 Similarly, Valeria stands 5 ft. and 8 inches tall and is one of the thinnest persons suffering from anorexia. Years ago, she began to suffer from her disease after embarking on a strict diet. All of her urgent attempts to restore her weight were futile.
Valeria has served as an inspiration to young girls who want to learn from her errors in order to avoid a similar situation. She's also been traveling the world to educate young ladies about the consequences of severe dieting. She wants to recover from her illness one day and be able to realize her ambition of being a mother.
Lizzie Valasquez
Lizzie Valasquez born in March 13, 1989 and currently resides in Austin, Texas. Lizzie weighs 58 pounds (26kg). Lizzie is one of the Skinniest People and needs to eat every fifteen minutes in other to survive. As a result, she consumes 5000 – 8000 calories per day.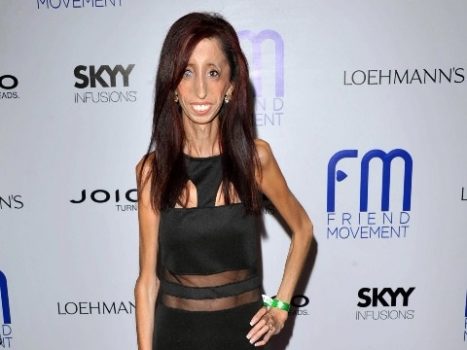 Despite this, the doctors predicted Lizzie's death. She did, however, make it.
Lizzie's degenerative health condition is the result of a very rare condition known as "Neonatal Progeroid Syndrome (NPS)." She is one of three people who have this condition.
This disorder, like Progeria, is known to induce accelerated aging. She now seems to be older than the normal woman in her twenties.
Lizzie also has eyesight issues that make it difficult for her to see clearly. Unfortunately, the vision is deteriorating.
Furthermore, infections that may not be damaging to other people are quite dangerous to Lizzie.
Loana Spangenberg
Loana Spangenberg is a Roman model whose slim figure is regarded as natural rather than the consequence of malnutrition.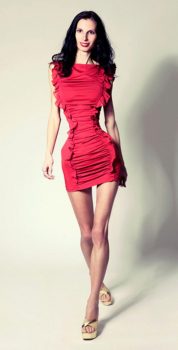 Loana Spangenberg has 20 inch waist
The thinnest person alive, Loana has a waist circumference of 20 inches (50 cm), which is 5-inches more than that of a CD. Because of her 32-20-32 physique, she was also known as the "Human Hour Glass." Loana is around 84 IBS and is between 5 and 6 feet tall. The 3rd skinniest person in the world although the cause of her anorexia is unknown, scientists have quickly linked it to a disease called "Fast Metabolism."
During interviews, she is keen to refute accusations that her anorexic state was not brought on by starvation.
Tom Staniford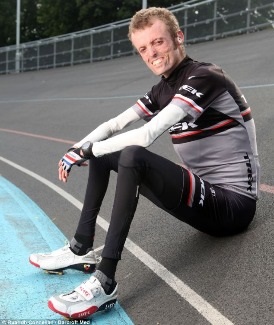 Tom is a competitive cyclist who has a unique body shape due to a rare ailment that prevents his body from storing fat. Tom is a British citizen who was born on July 1, 1989, and is one of just eight people in the world with MDP Syndrome. The source of this unique and rare ailment remained a mystery that physicians were unable to solve until recently, when they published a detailed description of what may be the true origin of the problem, but it remains untreatable.
Cathie Jung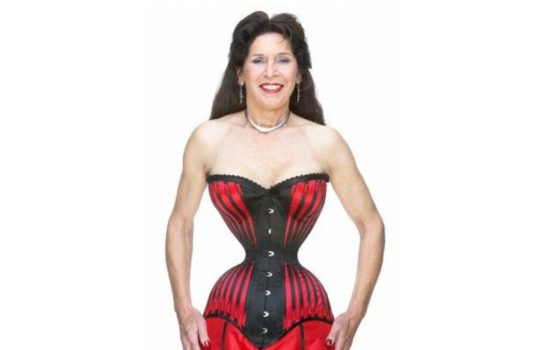 twirlit.com
Cathie Jung, born in 1937, the dress enthusiast, American corset dresser, holds the Guinness World Record for "the person with the lowest waist ever lived." Cathie stands 5′ 6″ tall with a 15-inch waist (38.1cm). After being listed in the updated version of the Guinness Book of World Records, she coined the nickname as the "Queen of Corset."
Cathie's skinny waist was due to her wearing a corset all the time. He wore a corset for the first time on her wedding day in 1959, she claims, and she hasn't taken it off since. She wears it 24 hours a day, if the truth be known. Cathie is now over 70 years old and weighs around 43 kg, yet she still holds the title of "lady with the thinnest waist."
Other Surprising but Real Humans You May Want to Know
The World's Fattest Man – World's Heaviest Man
Keith Martin
Keith Martin of the United Kingdom is the world's heaviest man. At the time of his death, he weighed 445 pounds and was 44 years old.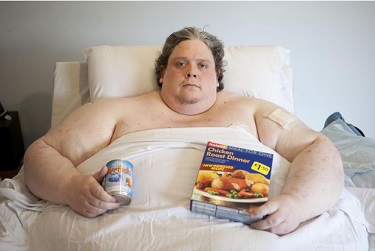 Keith Martin ate 20,000 calories a day in a single supper and was unable to walk.
The World's Heaviest Woman Living –World Fattest Woman
Pauline Potter
Pauline Potter, the world's heaviest living woman, thinks her new title will motivate her to live a better lifestyle.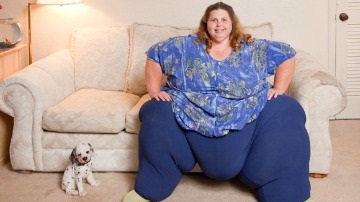 Guinness World Records has certified that the 47-year-old from Sacramento, California, weighs 291.6 kg (643 lbs). Is the World's Heaviest Woman
The World's Tallest Man – The Tallest Person on Earth
Robert Pershing Wadlow holds the title for being the tallest man in history. On February 22, 1918, he was born, and on July 15, 1940, he died. Was discovered to be 2.72 meters (8 feet 11.1 inches) tall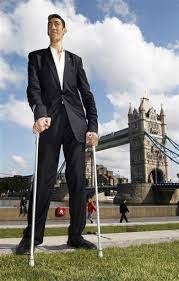 Robert Pershing Wadlow grew up in Alton, Illinois, a little town near St. Petersburg, where he was born and raised.