How To Watch The X-Men Movies In Order – Chronologically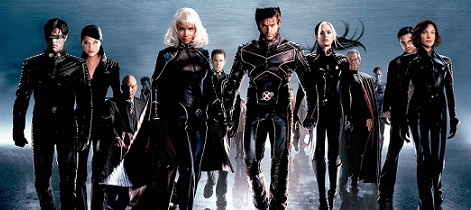 In this article, we'll cover everything you need to know about the X-Men film franchise, How to Watch The X-Men Movies in Sequence?  This include how to watch them in Chronological order and when they are actually released.
X-Men is one of the most well-known film franchises ever, but even the most enthusiastic follower is likely to be puzzled by the story lines.
The X-Men movies is one of many fiction and superhero film sequels that have accumulated a lot of followers over the years. They've launched plenty of intriguing films, and you'll have a hard time deciding which one is your pick.
                Also Read>>>>>>>> How to Watch Netflix Movies for Free
You've been missing out on a lot if you haven't seen any of these sequels to movies. But, fortunately for you, we've included all of them in this post, along with their respective watch guides.
The films can also be seen in chronological order, which is perhaps the most convenient choice for the casual X-Men fan.
You should probably do your homework before going to the movies, regardless of how you do it. This is a step-by-step guide to keeping up on all of the X Men episodes.
X-Men Movies In Chronological Order
You've come to the right place if you want to watch any of the X-Men movies in chronological or ascending order.
The list below will show you how to go about doing so.
X-Men: First Class – June 2011
X-Men: Days of Future Past
X-Men Origins: Wolverine 2009
X-Men: Apocalypse 2016.
X-Men: Dark Phoenix 2019.
X-Men: – 2000.
X2: X-Men United – 2003
X-Men: The Last Stand.
The Wolverine – 2013
Deadpool – Feb 2016
Deadpool 2 – May, 2018
Logan 3rd March, 2017
Order Of The X-Men Movies
The following is a list of orders organized by release date. Many of the X-Men films were released during this time.
X-Men: 2000
X2: X-Men United
X-Men: The Last Stand.
X-Men Origins: Wolverine
X-Men: First Class
The Wolverine
X-Men: Days of Future Past
Deadpool
X-Men: Apocalypse
Logan
Deadpool – 2
X-Men: Dark Phoenix 2019
X-MEN
What exactly is the X-Men franchise about? It is a superhero movie or film franchise based in the United States. It is a fictional film series that began in the early 2000s, with the first film being X-Men 2000.
Lauren Shuler Donner and Simon Kinberg developed and produced the franchise. It is based on Stan Lee and Jack Kirby's X-Men comic book series.