Yidio – Yidio Movies | Stream Free Movies And Tv Series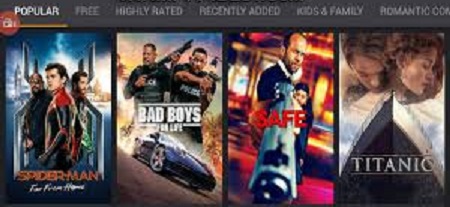 Your Internet Video, or Yidio, is an online movie portal that collects media files from other streaming services and presents them to users in a single browser.
A wide variety of movies and TV shows can be played free of charge in Yidio. Yidio basically aggregates movies and shows from Netflix, Amazon Prime, Hulu, Showtime, and more than a hundred other streaming platforms.
This website, meanwhile, was established in January 2008 and launched in June of the same year. Yidio's sophisticated search engine and filtering feature make it easy to find movies and TV shows.
However, in Yidio there are free videos connected to other sites such as Tubi, The Roku Channel, Pluto TV, Vudu, and IMDb TV in addition to movies directly hosted by Yidio. Some movies, though, are only available via a paid movie subscription service such as Netflix, YouTube, Amazon, or Google Play.
Yidio Search Engine
Yidio also has a sophisticated search engine for people to use when looking for movies. The search engine is simple to use and operates quickly. The manner that the Yidio search engine operates sets it apart from other search engines. When you type a letter into the search page, it brings up a list of movies and television shows that start with that letter. As a result, the search bar makes it easy to find your favorite films. In addition, when you type a movie's name into the search box, it suggests other movies that are similar to that one. Certainly, when it searches the internet, this website serves your needs for movies. At the top of the homepage is a search bar. To search , type your query into the search field and then press the search icon to start your search.
Compatible Device For Website's Movie Streaming.
Not all device can successfully stream nor download content because Yidio collects videos and TV shows from various movie websites. Some computers may be used to broadcast on one network but not on another. In the meantime, you can choose from the options below:
Smartphones and Tablet [Android, Kindle Fire or IOS].
Streaming video players [Like Roku, Android Tv, Apple Tv, Firestick and Fire Tv,].
Game systems (Xbox One and PlayStation 4).
As previously said, not all streaming platforms support video play on all devices. As a result, you can use this connection to see if they are compatible.
 Yidio's Movies and TV Shows Category
Furthermore, this website categorizes the movies and TV shows as follows:
Trending movies
Popular tv shows
Popular movies
Free movies
Just aired episodes
Watch live free
Tv schedule for the day
You can watch your favorite movies and TV shows in all of these categories.
Yidio Alternatives
Other websites, such as Yidio, can be used to stream video. This websites also make streaming more convenient. Here are a few blogs to check out:
SideReel
Tubi Tv
TVMuse
Netflix
Roku
HBOmax
WatchSeries
Cucirca
HBO GO
FandangoNOW
Yahoo TV
USTV Now
LiveStation
YuppTV
Couch Tuner
VUDU
All of these websites allow you to watch your favorite content, and I'm confident you'll enjoy them.
How to Sort Your Favorite Movies and TV Shows on Yidio
You may also use this page to arrange your favorite movies and TV shows by making a watchlist. However, before you can build your own watchlist on Yidio, you must first sign up. Once you've built your account, you can start building your watchlist. Take the steps below to make a watchlist.
Open a web browser and navigate to the official Yidio website.
After you've accessed the website, click the START A WATCHLIST page.
Following that, you will be asked to add your movies and TV shows to your watchlist. Meanwhile, if you want to do it later, you can skip the move.
Then pick your favorite film or television program. And better, you can use the search bar to find movies.
After you've posted the movie, press the 'Add to Watchlist' tab.
Then you'll see a note that it's been added to your watchlist.