PayPal Money Transfer – Send Money via PayPal | International Money Transfer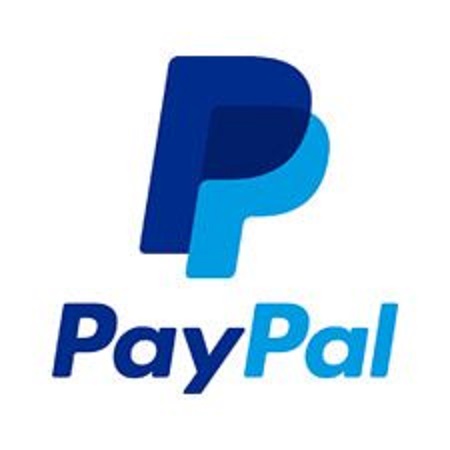 PayPal is the quickest, secured, and best way to transfer money all over the world and get an instant result. You don't have to spend hours sending money to your business associates, family, and friend anymore. Your transaction is made easier with PayPal.
What you need to know about PayPal
Over the years, PayPal has become a trusted online payment system globally that has replaced the use of cheques or queuing in the banks to carry out any transaction. It is one thing you can do in the comfort of your home, it uses email addresses to complete the required transactions pulled from your PayPal account. In order words, both parties must have an account with PayPal to successfully carry out any form of transaction; hence you cannot transfer or receive money without having an account.
The transaction limit per day on a single transaction is $10,000 and this is dependent on the currency and exchange rates; while the minimum amount you can transfer is $1
PayPal guarantees its users 24/7 fraud security monitoring and encrypted technology that alerts you if there is any dubious incident. It allows you to link your business to a PayPal account using your credit card. PayPal is easier and faster than Western Union or any other bank transaction services online; when you carry out any transaction it takes about 24hours to 48 hours to get into your local account.
PayPal Money Transfer
To carry out a successful PayPal transaction be it locally or internationally, whether you are sending or receiving you have a middle body known as Xoom a PayPal subsidiary that helps you complete your transaction without any form of fraud associated with it. You can use Xoom to transfer money to different countries around the globe, pay bills, and recharge phones in all the countries that have access to this platform.
PayPal provides easy, no payment transactions in the USA to the receipts email address and it is usually very fast. However, on an international basis, it comes with lower tariffs and higher rates on the other countries.
How to Create a PayPal Account
Download the app from Google play store or Apple store
Your name and date of birth
Email address
Mobile number
Residential address
Bank account and credit card details
How PayPal works
With PayPal, you can transfer or receive payment from another PayPal account, credit, or debit card. However, to achieve this you must have money in your local account, credit card, or debit card. Usually, your debit card is linked to your bank account and this enables PayPal to understand the difference between bank transfers and debit card transfers since the handling process is not the same.
PayPal Supports Instant Domestic Transfers and International Bank Deposits
Instant domestic transfers help you send money from your PayPal account or a linked source to the recipients with just an email or mobile number then the recipients will transfer the cash into their local account. Meanwhile, the International transaction is made possible using Xoom to deposit cash into a bank account or mobile account. They also do pickups of cash and home deliveries globally.
You can also decide on the payment route you want to use. It can either be a direct transfer to an individual PayPal wallet, a home delivery, bank deposit, or the recipient going to a designated location to pick up the cash.
How to do a PayPal Wire Transfer
Link your bank account, credit card or debit card information to be able to transfer cash
Enter the email or mobile number of the recipients
The cash will be deposited in the recipients PayPal account
Finally, the recipients will be notified of the transaction
How to use your Mobile number to carry out a PayPal transaction
Download the app from Google play store or app store
The recipient's email address is required
PayPal will generate an account that enables the recipient to receive their money
Tracking your PayPal Transaction
Log into your account
Click on "Activity" you will see all your transactions
Finally, select the transaction you need to track.
PayPal Refund Failed Transactions
PayPal refund failed transactions depends on how the money was paid. If it was cash PayPal will do a refund that same day.  If it is through a bank account it will take three to five working days but if it is through a debit or credit card it takes up to thirty days to be reversed.
However, monitoring of the refund is necessary. To do this you go to your PayPal activity page, the refund status will show the following Pending, Refunded, Partially Refunded, or Completed. If the refund was sent before the fund was cleared by your bank operators, the status will show Temporary Hold till the fund is cleared.