Google Drive – Free Cloud Storage | Upload Files on Google Drive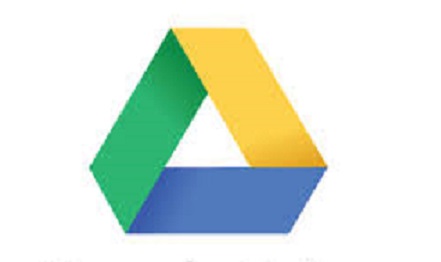 Google Drive is one of Google's products that enable users to upload files, store files, access, and share files from a computer, Android devices, or iOS device. Google Drive is a cloud-based storage device design by Google in their server; It allows users to access and view files stored from anywhere in the world.
Since it was launched on 24th April 2012. It syncs files across all devices as well as share. However, with this, you don't necessarily need to store any file on a hard drive; just go to drive and download any picture or file you want to share or use.
Google Drive
Google gives 15GB of storage per user on the drive, which is pretty large; among the files stored in drive includes documents, pictures, videos, music, and the likes. However, any changes effect on those files updates immediately in the drive; it saves and backup files. Meanwhile, you can always open Google drive either from a computer or Smartphone just by logging in for an active user and access all information needed.
This app came with lots of features and benefits that keep you in tune and it's free.  The moment you create a Google Account which is your Gmail account; you will automatically be signed up to a G-drive.
Most importantly, a 15GB storage space is released to you that cut across Gmail documents, photos, and others. Although when such storage space is exhausted you can always request for additional space but it will cost a little token to increase your storage capacity in the drive.
How to Sign In to Drive
There are different ways to access Gmail Drive either in a desktop Computer or In your Smartphones; when using a phone go to Google Play Store or Apple store and download the App to your phone device. But in a computer go to google.com on your browser then open Google drive.
First, click on Google Drive
Enter your Google email address and your password use your normal Google email account
Lastly, this will launch you to the Homepage of Google Drive, there you go Get started and explore.
Should in case you intend to be automatically logged in any time you visit Google drive just check, and remain signed in box.
Then click signed in
Features of Google Drive
Here are some amazing features of gdrive
Work offline, once you activate the offline mode; it means users can always create files and edit existing file without Wi-Fi / Internet connections.
Stream already uploaded and saved movies and videos from your gdrive.
Files of gdrive are usually private except you intend to share with someone but certain rights might be restricted. For example only the owner can edit files while others can only view.
Restore changes made on a document during offline, then go back and reset to start working online subsequently.
Easy to locate any saved documents, images and PDFs by its text
Google drive is safe and secure, even when you lose your phone or computer all information's are still intact.
Stores all files, videos, photos, Microsoft files, PDFs and the likes
How to Activate Offline Mode
Below is how you can simply activate your gdrive for offline access when you wouldn't be reach at a particular point in time.
Tap on the Settings button on Google drive
Select settings after that, click on the offline box
Then click on done
Now you have activated the offline mode
How to Go Back Online in Google Drive
Ensure there is an internet connection
Go to Gdrive and open document
Then open your menu, choose settings
Tap the switch that indicated offline; select OK
Good to go, files can also be edited and update when you resume online.