How to Move Google Authenticator to New Phone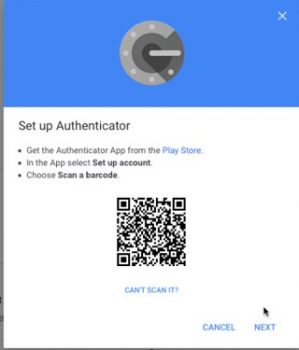 Don't forget to move Google authenticator to new phone each time you upgrade to a new phone.
Google authenticator is an extra security added to your computer, iPhone or mobile device apart from fingerprint or password to confirm real identity of the user of such device,
To beef up security around your social media online account is very important especially using the 2-factor authentication (2FA) method to secure all your accounts and protect your account from hackers.
Moreover, there're ways on how to transfer all Google authenticator codes to a new phone, backup Google authenticator iPhone and authenticator recovery on lost phones. This app also works on Facebook and Microsoft as well.
Basically, moving Google authenticator codes from a particular phone to another is not that difficult but a little bit of time-consuming because that is the way it's being designed, either on Android or iOS phones the process remains the same.
The moment Google authenticator has been set up on a phone and that particular phone is stolen or replaced with a new phone, there is need to install back Google authenticator using the simple steps below else such user will be denied access to their Google account.
How to Move Google Authenticator to New Phone
First of all, go to play store and install Google authentication app on your new phone
On your computer load Google 2 Step Verification page, log in to your account to see 2SV settings.
Click on change phone on the authenticator app, and then click on the kind of phone you intend to use (iPhone or Android).
Click to continue, the next step shows a barcode at this point, return back to your new phone and launch Google authenticator app, click setup and scan barcode or QR code
After that 6 digit codes appears on the authenticator app, the code changes after some minutes else the code becomes invalid, so type in the code immediately on the system and click verify
Ensure the authenticator app isn't deleted from the old phone before transferring to the new phone else you will be denied access to all other online accounts connected to your Google authenticator.