How to Buy Product From 1688.Com A Complete Guide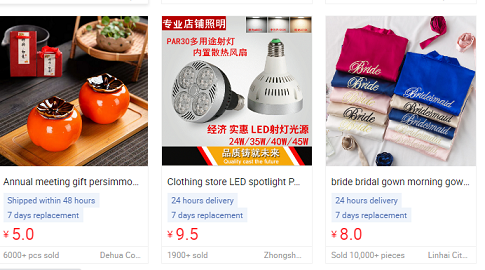 How to Buy Product From 1688.Com A Complete Guide | 1866 China – How to Purchase Product from 1866.com
What Is 1688.Com?
1688.com is China's most popular wholesale B2B and dropshipping website. It is a Chinese counterpart of Alibaba.com and Aliexpress.com.
1688.com, like Alibaba.com, allows you to search for and connect with products, manufacturers, and other service providers.
This is how you import from China traditionally.
However, with the development of online shop owners in recent years, 1688.com has bolstered its online wholesale function.
Many small and medium-sized internet company owners may now place direct orders with suppliers.
This procedure is much the same as when you purchase on AliExpress or Amazon.com.
Why Should You Purchase From 1688.Com? How to Buy From 1688.Com A Complete Guide
1688.Com offers lower and more transparent prices.
This, I believe, is why the majority of people shop there.
Many of the vendors on 1688.com are manufacturers or top wholesalers, allowing you to buy items directly from Chinese factories.
You can avoid paying a commission to an export agency or a trade firm and buy products at a reduced cost this way.
And, on 1688.com, product pricing are extremely transparent; the price of a product fluctuates depending on the amount of your order.
The more you buy, the less expensive it becomes. Take a look at the following example:
The price is 18.5 RMB for a purchasing volume of 2-5 pcs.
When your order totals 6-23 pieces, the price is lowered to 15.5 RMB.
When you buy more than 24 pieces, the price is reduced to 14.5 RMB.
More Products and High-Quality Suppliers Are At Your Fingertip
Alibaba.com is a classic approach to discover Chinese vendors, as is attending trade exhibitions in China.
However, you can only contact a subset of the vendors on Alibaba and during the trade fair.
1688.com on the other hand, is a database of nearly all Chinese vendors.
Because many of them exclusively offer items to local buyers and export firms, you'll only locate specific products and suppliers there.
You may discover your suppliers' mail or WeChat as you communicate on 1688.com and contact with them directly.
1688.Com How To Make Money – How to Buy Product From 1688.Com
As I previously stated, 1688.com has a large number of vendors that provide a diverse variety of items and services, all of which may provide you with a lot of money-making chances.
If you want to make money on 1688.com but don't know where to begin, here are some of the greatest and most feasible options:
Buy wholesale on 1688.Com
You can place numerous items at 1688.com and have them delivered to your forwarder's location
Then have your freight forwarder split your shipment into one or more parcels and ship it to you.
You can resale these items at your local store or online once you obtain them.
Purchase from 1688.com and have it sent to Amazon FBA.
Many individuals I know are doing this right now: they buy items on 1688.com, have their suppliers or freight forwarders apply the Amazon label to their products and boxes, and then ship them directly to Amazon's warehouse.
I'm not talking about an American seller who sends items to an Amazon warehouse in the United States; I'm talking about an American seller who sends goods to an Amazon warehouse in North America, Europe, Japan, or anywhere else.
On 1688.com, you can ship your order from China to any Amazon warehouse in the globe for the lowest price.
Using 1688.Com for Dropshipping
First, choose a dropshipping provider that offers worldwide dropshipping (there are plenty!).
The order is then fulfilled through your own online business.
Finally, you ask your 1688.com supplier to complete and send your buyer's order.
Create a custom product for your fans to buy.
If you have a successful blog or social media account with a large number of followers, such as YouTube, Instagram, or Facebook.
Then you may use 1688.com to discover a merchant that can assist you in customizing certain items and selling them to your subscribers.
Become a 1688.Com representative
Although you are familiar with 1688.com, many individuals and companies in your nation are not.
So, after you've mastered the 1688.com purchase procedure, you may start building a virtual trade firm.
You may create a website in your native language to assist individuals or small companies in your nation in making purchases on 1688.com.
As A Foreigner Can I Buy Directly From 1688.Com?
Yes, but only if you have a bank account with a Chinese bank.
1688.com makes it simple to create an account, browse items, and add them to your shopping basket. The most serious issue, however, arises in the final step: payment to the provider.
As a foreigner, you may only pay using your Alipay balance or a mainland China bank card, according to this section.
You must authenticate your Alipay account using a mainland China bank card in order to enable the Alipay balance feature. So the key to the problem is a mainland China bank card.
However, you must travel to China to create a bank account; it is not possible to do so over the internet or at a Chinese bank branch in your region.
Cross-Border Pay Alipay Business Account With 1688
1688 cross-border Pay(KJB) is a payment service supplied by 1688 and alipay for firms registered in specific abroad countries and regions.
This service enables international firms to pay their 1688 vendors straight from their alipay and 1688 accounts.
Because this is the official 1688 and Alipay solution, you can be certain that your account is safe. You don't have to be concerned about your 1688 or Alipay account being frozen or limited any more.
Another benefit is that their costs are quite low, considerably lower than the cost of purchasing through a 1688 agency, and their exchange rate is better than the bank's live rate.
 Alipay's "Pay For You" Option
Pay for you is an Alipay function that allows you to invite your friends to pay for you.
You can ask your Chinese friends to pay for you if you have any.
Bank Deposit via Online Transfer
Using an online transfer, you may make a deposit to your bank account.
Almost every provider accepts bank transfers, but only in RMB.
You can deposit RMB straight to the supplier's private bank account using companies like Transferwise or Paysend.
Westunion – Western Union
Western Union is a simple technique of sending money; all you need is the recipient's name and address. This method is best for modest amounts.