Zoom Cloud meetings – How to Start Zoom Video Conferencing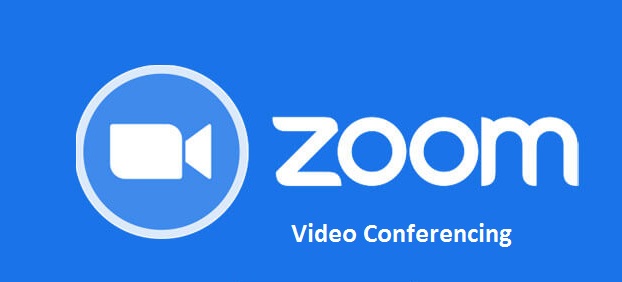 Zoom Cloud meetings – How to Start Zoom Video Conferencing | Zoom Cloud Meetings for Android
With crystal-clear, face-to-face video, high-quality screen sharing, and instant chat, you can start or join a 100-person meeting for free!
Zoom combines video conferencing, online meetings, and group chat into a single user-friendly program.
It's simple: download the free Zoom app, select "Host a Meeting," and invite up to 100 people to participate!
Basically, Zoom offers a zoom cloud conference, which allows more than 100 people from all over the world to connect at the same time through the internet. The majority of businesses and organizations have decided to have their meetings using Zoom. Zoom cloud meetings provide you unlimited video conferencing, chats, webinars, organizational meetings, one-on-one meetings up to 40 minutes (for free), and more. It allows you to start or join a High Definition (HD) video conferencing session, as well as meetings with very high-quality screen sharing features, at any time, from any location, with anybody inside or outside your business, family, and so on.
Zoom Cloud Meetings How does it Work?
Android 5.0 and above are required to use ZOOM Cloud Meetings. It is also compatible iPhone, iPod, and iPad. There's also an online version that works well on laptops. Provides the finest video, audio, and screen-sharing experience.
Zoom, a cloud-based meeting platform, combines mobile collaboration, cloud video conferencing, and basic web meetings into one simple platform. On Windows PCs, Macs, iOS, Android, and H.323/SIP room systems.
Android has the following features:
The best screen sharing quality for Android
The best Android video quality
You may share your screen directly from your Android handset.
Photos, web, Dropbox, and Google Drive, or Box files may all be shared on the screen.
Send group text, pictures, and music from your phone or computer.
Status of contact availability
Invite people via phone, email, or business.
Participate in the webinar as an interactive participant or as a viewer only.
Networks such as 3G, 4G/LTE, and WiFi are all supported.
Use the safe driving mode while on the road.
On Android, iOS, other mobile devices, Mac, Windows, ZoomPresence, H.323/SIP room systems, and telephones, you can connect with anybody.
Zoom Cloud meetings on Chrome
Participants may plan Zoom cloud meetings straight from Google Calendar using the Zoom Chrome Extension. You may initiate an immediate meeting or arrange a future meeting with a single click of a button. A Google Calendar invitation is issued with the meeting URL and details, allowing attendees to participate with a single click. You may use the Zoom Chrome Extension to:
Start a meeting right now.
Set up a meeting.
Schedule meeting for other.
How to get the Zoom cloud meeting app for Android and install it
For Windows PC users, click to https://play.google.com/store or just touch the Play Store App on your Android smartphone.
Type "zoom cloud meeting" into the search box to see the image above, or hit the image above and then click install.
Sign in on the computer (with your Gmail account). Then choose the type of Android smartphone you're using. Simply search as described in No. 2 above on an Android smartphone, then click install.
How to Join a Zoom Cloud Meeting and Login on an Android Device
On your smartphone, tap the zoom app that has been installed. Log in with your Google or Facebook account, or sign in if you're an existing member. New members can use the sign up button to enter their login information, such as their email address and password.
After you've entered your login information, click Create an Account. A new Zoom account is established, with the following top menus: Start meeting, Join, schedule, and upcoming. Me &chat, contacts, content, and settings are all at the bottom.
Simply select the option to begin the meeting. Allow access to your microphone and audio, as well as the ability to snap photos and record video and audio.
To access and import your Zoom contacts, tap the contact option below and enter your phone number.
Wifi, 4G/LTE, and 3G networks are all supported with Zoom cloud meetings. Zoom cloud meetings allow you to have meetings with no limitations.