First Bank Transfer Code – How to Use First Bank Transfer Code | USSD Code 2021.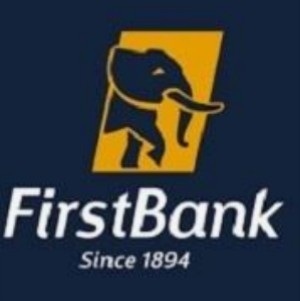 First Bank Nigeria Transfer Code is *894 #, popularly known as Firstbank USSD Code because, most people use this code to transfer funds from one bank account to another. Others call it Firstbank Short Code or simply First Bank Code.
You can do quite a few transactions with First Bank Transfer code in Nigeria.
First Bank Mobile Banking 2021 Features
It is easy and quick to complete.
It's very convenient .
It is safe.
It is a simple method of banking.
There is no requirement for an internet connection.
You can send money.
You may check your account balance.
It is possible to purchase airtime.
You can pay bills, among other things.
You may sign up for an account.
There are other transactions that can be done with the First Bank Transfer Code in Nigeria.
To Register
Sign for an account.
Link your bank card to your account.
Then, tap * 894 # on your phone.
Select the "0" option and press send.
A list of all bank cards associated with your FirstBank account will appear.
Select the card you want to use for cash transfer.
Enter your PIN (this is a 4-digit password on the card of your choice).
Create a new PIN for the FirstBank USSD operations.
Remember that with * 894 * 0 # code, you can open an account.
How to Make Use of First Bank Transfer Code in Nigeria
Dial * 894 * 0 # and send, select your preferred bank card
Enter your 4-digit bank card identification number (PIN).
Voila
How to Change Your First Bank Transfer Pin/ USSD Code Pin Reset.
In any case, to reset your bank PIN, dial the short-code * 894 * 0 # at the phone number attached to your bank account.
Follow the instructions to reset your mobile bank PIN.
Bear in mind that you must provide your old PIN before you can change or reset your PIN/password.
It's essential to save your Personal Identification Number (PIN).
How to Use E-Signature in Banks – e Signature Free Online
How to Get Your Firstbank Mini Statement
View Bank Account Statement
Dial * 894 * Account number # to get your FirstBank mini statement
Monitor the directives on the screen to create a statement of your bank account.
Please note that you will receive a statement via SMS
Transfer Fees and Limits
Here are the fees and a restriction on using FirstBank's banking service:
The recharging fee is free.
USSD transfer Network charges has increase to #6.68k
Transfers from your bank account to another FirstBank account number are completely free.
You will be charged 55 Naira if you transfer money from a FirstBank account to another bank account
The mobile bank transfer limit is 100,000 Naira daily with ATM Card up to 500,000 then with token no limit.
The airtime renewal limit for all FirstBank bank users is 10,000 Naira daily.
Summary of First Bank Transfer Code Number – First Bank Transfer Code
Registration: * 894 * 0 #
Airtime charging: * 894 * Price #
Other airtime: * 894 * Price * Number #
To Transfer, the code is: * 894 * Amount * Account Number #
Airtime check: * 894 * 00 #
For mini-statement: * 894 * Account number #
At a glance: Quick Service Code
Transfer Money (At any Nigerian bank) * 894 * Amount * Account number #
Airtime recharge – your own * 894 * Price #
Charging Airtime – for others * 894 * Price * Phone Number #
Balance Inquiry * 894 * 00 #
How to transfers money to another bank using the First Bank Transfer Code 2021
Transfer cash in Nigeria *894* Amount*Account number# Eg from first bank to other bank. *894*90000*0056738973#.
Follow the on-screen instructions to complete your deal. To confirm your transaction, please be sure to input the appropriate or accurate beneficiary information including your account number, bank name and transaction pin.
USSD Network Transfer Charges in 2021.
Recently the USSD transfer Network charges has increase to #6.68k for each transfer made
Summary
FirstBank has been known to be at the forefront of seamless banking transactions simply and securely and is committed to making sure that its customers are fully provided with USSD service.
First Bank Customer Care Lines
Customers are advised to contact 0700FIRSTCONTACT (0700-34778-2668228), 01-4485500, 0708-062-5000; Short SMS 30012 code or email to business-services@firstbanknigeria.com, FinancialInclusion@firstbanknigeria.com, Firstcontact@firstbanknigeria.com if they need more information via * 894 # Quick Banking.