ProtonMail Sign Up – Why Should I Use ProtonMail | ProtonMail.com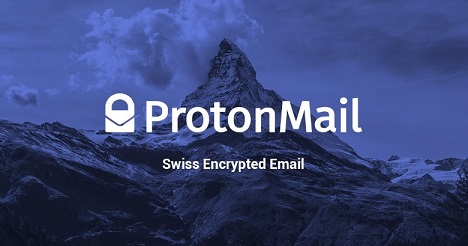 ProtonMail is an encrypted email service that safeguards your inbox and identity. Basically, what distinguishes ProtonMail from a "normal" email provider like Gmail? And, maybe more significantly, it's time to make the changes on your email service providers.
Moreover, ProtonMail Sign Up Page – With over 15 million users, ProtonMail is the world's largest end-to-end encrypted email service.
What is ProtonMail?
ProtonMail is an encrypted email service that safeguards your inbox and identity. ProtonMail saves all of your email communications encrypted, so even the corporation cannot read them.
Emails sent and received with other ProtonMail users are automatically encrypted end-to-end, so they cannot be read even if intercepted. This is a free utility hosted on secure servers in Switzerland.
Are you fed up with using email services that aren't completely secure?
Then ProtonMail is the service you should use. Andy Yen, Jason Stockman, and Wei Sun launched Proton Mail in 2014 as an end-to-end encrypted email service. Before being transmitted to servers, the service uses client-side encryption to secure content and data.
Protonmail may be accessed over the web or through its mobile apps, which are available for iOS and Android. Downloading of Proton Mail, as well as the creation of an account are both free.
What is the difference between ProtonMail and Gmail?
In another key area, Protonmail falls short of Gmail. Security is a top priority for protonmail. However, although data encryption is wonderful for security, it isn't so great for searching for prior emails. As a result, Proton mail's search capability is considerably more limited than Gmail's.
By comparison, ProtonMail is rather restricted. The free account has a 500MB storage restriction and may only send 150 messages per day. Custom filters and an autoresponder, which are free with Gmail, require a €4/month premium membership. Freebies include three labels, three folders, and a single address (no custom domains).
This isn't inherently a bad thing, but decades of free webmail and generous storage allowances have persuaded many of us that email isn't a service worth paying for.
Why Should I Use ProtonMail?
This email client isn't merely one of the greatest and most secure email services for no reason. Here are some of the reasons why you should use Proton Mail:
It protects your emails from being intercepted or shared with third parties.
End-to-end encryption is a type of encryption in which data is encrypted from beginning to end. OpenPGP is also supported.
Simple to work with.
Because the messages are encrypted, there is no such thing as zero access.
It is entirely free to use.
Swiss neutrality and privacy
It is free and open source.
There are many more reasons to use Protonmail than these.
Because of the way Proton handles encryption, you cannot link your smartphone's default mail app to your account and use it as is. To use ProtonMail on the go, download the Android or iPhone app or log in using the webmail interface.
ProtonMail Reviews
The redesigned ProtonMail online app has an app switcher that allows users to rapidly switch between (or discover) its other apps: Proton Calendar and Proton Driver (an E2E encrypted cloud storage offering, currently still in beta).
While Proton guarantees that it does not track customers' online browsing, the service architecture of VPNs is different, thus there is no technical "zero access" assurance here, as there is with Proton's other products.
A variation in color in the icons Proton shows in the app switcher — Mail, Calendar, and Drive are all purple like the rest of the brand's livery, while only the VPN is green — is maybe intended to symbolize that differentiation.
ProtonMail – How to Download ProtonMail App
The Proton mail mobile app for Android and iOS makes email encryption simple and convenient. It has a contemporary, user-friendly UI with a lot of cool new features. The app allows you to accomplish a variety of activities, including:
Create a new email address for free.
Automatically send and receive encrypted emails with attachments.
You may specify timers for messages to expire after they have been sent.
New email alerts through push notifications.
To non-Proton Mail users or addresses, it sends password-protected encrypted emails.
You can do a lot more with Proton mail. the question now is how to get your app now? The software is both free and quick to download.
Follow these step-by step instructions below.
Open the Google Play Store or the Apple App Store and search for Proton mail.
A list of the outcomes will be displayed. To open the app's details page, tap the first one.
To get it, tap on "Install."
The request is instantly downloaded into the device, login to your account if you already have one. Else sign up for an account in case you don't have any.
ProtonMail Sign Up
It is easy and fast to sign up to an account. It is not necessary to have your personal details. You may receive 500MB of space with the free account while you receive 5GB of premium or paid features.
Follow the easy instructions below to create an account;
Open the protonmail.com/sign-up app or webpage
Select the function free. It may subsequently be upgraded.
Click on the form on "Create Account."
Download a password and an e-mail ID you want to use.
If you like, choose to enter a different mail.
Tap "Create Account" for information.
You may create your account instantly and use it innominate.
ProtonMail Login – How to Login to ProtonMail
Start the app or go to protonmail.com/login and enter your email address and password.
Then click "Login" to load the page.
It will be put onto the device right away if the details are correct.
Login to your ProtonMail account; in other to log in, please use the links above.