How to Block Someone on Facebook without Them Knowing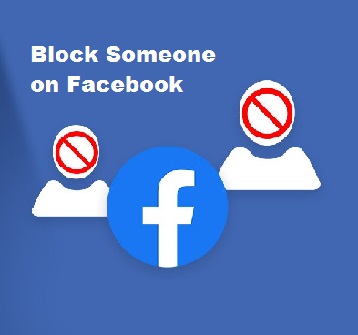 Blogs.Systweak-How to Block Someone on Facebook
This article is to guide you on how to block someone on Facebook without them knowing what really happened. Blocking someone or a friend on Facebook is actually a way of protecting yourself from harassment, people you do not want to communicate with any longer, toxic people, and the likes.
Facebook is considered as fun social media platform but some people can take social media fun to an extreme you don't like. Then situations arise that require no more friendship and they need to be removed from your circle of group.
The moment you block such a person on Facebook, Facebook will automatically unfriend them; which means they can't do things like tagging you in posts or viewing your timeline. Comments or photos, start conversations with you, or even add you as a friend.
Blocking a person will only affect your interactions with that person on Facebook. However, that person cannot block all communications or interactions relating to group or in apps.
Moreover, every post or comment between the both of will disappear from your own point, while it will be hidden from their view. But those things are still visible for others to see.
There are different ways on how to block someone on Facebook; it can be on Facebook page, Facebook app, Facebook messenger. Similarly, you can permanently block someone on Facebook using iPhone. That is when the next question comes up what happens when you block someone on Facebook.
How to Block Someone on Facebook
Basically, you can always block and unblock people on Facebook. So learn how to block or unfriend people on Facebook.
First and foremost, log into your Facebook account
Click on the top right side of that dot lines to open menu
Scroll down and click on settings
Slide on the left side of Facebook and then click on Block.
Lastly, enter the name of the person you intend to block and click on the block.
Select the particular person you intend to block from the list that appears and click Block
If you cannot find people using this method, go to that person's profile and select block from the menu in their cover photo.
Will They Know You Have Blocked Them?
Facebook will not notify them that they have being blocked. You can also block messages users on Facebook.
If you do, they will not be able to contact you on the Messenger app – and they will not be notified as well
But until you block someone's profile, else they can still post to your timeline, tag you, and comment on your photos, posts or comments.
How to Unblock Someone on Facebook
When you unblock someone, that person can see your post on Facebook that you share with the public.
That person is not your friend on Facebook any more.
If you want to be friends with people you have unblocked, you must send them a friend request.
Click Start in the top right corner of Facebook and select Settings.
Go to the left side of Facebook and click on Block.
You should see a list of people you have blocked in the Block User section.
Click Unblock beside the name of the person you wish to unblock.
Then click unblock button next to the name of such a person you want to unblock.
Be bold enough to send them a friend request else they are not your friends on Facebook be rest assured of that.
How do I block someone's messages on Messenger?
When you block someone, they can no longer contact you on Messenger or Facebook chat (for example: message you, call you).
To block a message from someone else:
IPhone and iPad:
Start a conversation/chat with the person you intend to block
Click on their name on the top of the conversation
Then scroll down and gently tap on the block button
Click next to the block message and it is done.
Android:
Start a chat with the person you intend to block
Press, scroll down, and then press Block
Press Block All Messages
Here is the New Facebook Unblock Link: https://web.facebook.com/settings?tab=blocking&_rdc=1&_rdr