6G Network – China on The Move |Google and Apple Form Alliance on 6G Race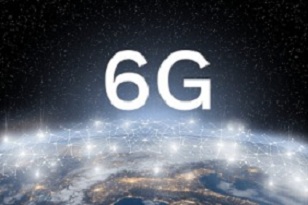 What It Is and When to Expect 6G
6G network is the sixth generation wireless technology. 6G is coming after 4G and 5G; it has better capabilities than existing 5G networks. It can give network much faster and less latency by using high-frequency radio bands; and can support systems such as advanced automated cars and mobile devices.
While more than half of the world's populations still do not have access to 4G-fourth generation networks. The 5G network is already in existences on its infant stage. China is ahead of the competition and has begun testing 6G technology.
The US will always want to be ahead of China when it comes to major technology. According to "The Eurasian Times". On 6 November, China successfully launched the first 6G communications test satellite from the Taiyuan Satellite Launch Center in Shanxi to verify the performance of the 6G sixth generation network in space. The 6G frequency band ranges from 5G millimeter wave frequencies to terahertz frequencies.
However, new wireless standards are released every decade, and 6G is expected to arrive by 2030. Moreover, the reason some experts talk about 6G so much, is based on the fact that wireless companies are rushing to compete with traditional, broadband Internet providers, hoping to meet growing demand with strong and flexible cellular networks. Users are using more devices and consuming internet data at record rates, adding Wi-Fi to all aspects of daily life. The internet technology in general is experiencing big changes.
Google and Apple in Alliance on 6G Race
Apple and Google are not alone in this Alliance.
ATIS the meaning is Alliance for Telecom Industry Solutions has announced the list of Next G Alliance 11 members. They aimed at further accelerating the development of 6G technology in North America.
Following the formation of this group to determine the direction and strategy of the initiative principle, the Association of Mobile Technology Leaders met formally for the first time to discuss this.
Among the new members are Google, Apple, Hewlett Packard, Charter Communications, Intel, Cisco, and LG Electronics. KeySite Technologies, Mavenir, Miter, and VMware;  who will continue to innovate for the North American mobile technology industry over the next decade.
While other members include Facebook,  AT&T, Bell Canada, InterDigital, Ciena, JMA Wireless, Ericsson, Microsoft, Nokia, Qualcomm Technologies Inc. Samsung, Verizon,  T-Mobile, Telus, UScellular and Telnix.
In a statement released by ATIS in May, the Alliance said; "As the world explores the possibilities for paving the way for 6G, the U.S. must take timely and significant action to ensure sustainable leadership in 6G innovation and development." The Question now is How Possible is this statement? Since China has started launching satellites ahead of US. ATIS President & CEO Susan Miller.
However, experts argue that 6G technology is still evolving and that many barriers to basic research, hardware design and its environmental impact need to be overcome before it can be made viable for commercial use.
6G technology involves the use of new frequency bands, new infrastructure and a better integration of space-air-ground-sea-communication technology, which may attack public health or astronomical devices, or the use of researchers, which is expensive for some scientists as the case maybe.
The launch of the 5G network has caused considerable concern over its effects on human health due to high radiation. While any credible evidence for those beliefs is being tested, it is too early to know for sure about their impact on our environment until a new generation of networks becomes ubiquitous.
At this point China is on top of the game waiting for a serious competitor on 6G network.