The Best Streaming Services for Sport – Live Football TV | Soccer Streams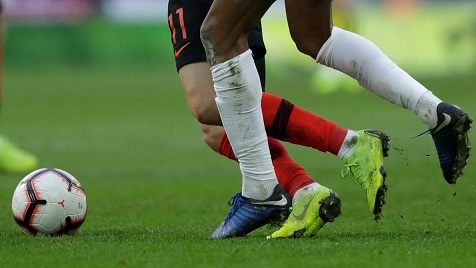 The Best Streaming Services for Sport – Live Football TV | Soccer Streams
Do you want to keep an eye on all football and sporting activities even while on the go? Are you a football and sports lover? If certainly yes; you should have one or two live football TVs on your mobile devices. On the other hand, what is actually Live Football TV? How can you really use them? Never mind because this article throws more light on it.
Live Football TV
Live Football TV is an online platform that allows football and sports lovers to watch their favorite sports activities on their mobile device. It gives fans some time to connect with their favorite team and players, even playing for their different teams.
With these platforms, in addition to watching live-action, you can also get results of latest matches and the latest updates and news on the sports and football world.
It is true that these sports streaming platforms are very good and one of the best. Once you keep your hands as good as possible, you have every chance of getting the best quality performance and be the fastest to get the latest news in the game.
List of Some of The Best Streaming Services for Sport
Here in this article, we have compiled a list of some of the Best Streaming Services for Sport for you to use.
Live Soccer TV.
ESPN
Fubo TV.
YouTube TV.
Dazn
Hotstar
Sling
Live Football TV:
Live Soccer TV has a wide range from multiple leagues to broadcasters. This site gives you notifications for live matches, scores, league standings and latest news. They are largely available for Android phone and iOS users.
ESPN:
ESPN is a well-known brand for broadcasting all kinds sporting activities. There charges are relatively cheap and not too expensive; there subscription enables access all your latest team events and watch live matches. They have daily live sports events on this platform. They also display all the latest news updates. It is available for Android phones and iOS users.
Fubo TV:
This is another platform where you can broadcast live football matches. It has more than 100 channels where anyone can watch their favorite sport, especially football. You can stream fuboTV on your smartphone, computer or your TV. For larger screen viewing, you may want to use a streaming media player such as the Amazon Fire TV Stick. It is a great choice for national and international sports coverage. In addition to football and sporting activities, Fubo TV provides entertainment and content on others. Its monthly membership fee is approximately $ 64.99.
YouTube TV:
YouTube TV is an excellent choice for streaming live football content. It has excellent sports channels, many ESPN channels, tennis channels and other sports channels. It has 80+ channels at a monthly fee of $ 64.
Dazn:
Dazn costs only $ 19 to $ 22 per month and with this little money, you can access most live football . With this platform, you will also get a lot of NBA, NFL, and boxing fights, NHL games. The videos are streamed and shown in high quality.
Sling:
Sling is a platform that offers three levels of planning for sports activities on a low budget. Channels included on this platform include hosting other platforms, including ESPN, TNT, NBC Sport, ESPN 2 & 3, the NFL Network, tennis, golf and football channels. Its plans are divided into orange, blue and orange + blue category or package. It can range from $ 20 to $ 50 depending on the package you are taking.
Hotstar:
Hotstar is a known subsidiary of the renowned Walt Disney Company. It offers both entertainment content and other football activities. And it has football, cricket, hockey and other sporting game. They actually run both free and paid content.
Super Sport
Can I watch live games? Sure, as long as you are a DSTV Premium customer with Active PVR, and a registered DSTV Connect, you will be able to watch many of the great games available on SuperSport.
How can I broadcast SuperSport for free? You can stream live games using the DSTv Now app. Free to download on App Store or Google Play Store. It works on many devices like mobile phones, tablets and your laptop.
Listed above are the best streaming platforms you can use to watch live football and other sporting activities. They come with a monthly membership package. Choose the one that best suits your budget, and then go live football.
Live Football TV is a completely free app for football lovers. This is an easy way to use an app that can broadcast all your football matches live. The live football match stream on a HD quality
Best Free Sports Streaming Sites 2020
Livetv
ReadStream
Cricfree
Hotstar
Vipbox
ITV
CrackStreams
Bosscast
Myp2p
Batmanstream
CricHD
Stream2Watch
Waychspportonline